North Korea's Kim Jong-un says faith in Trump 'unchanged'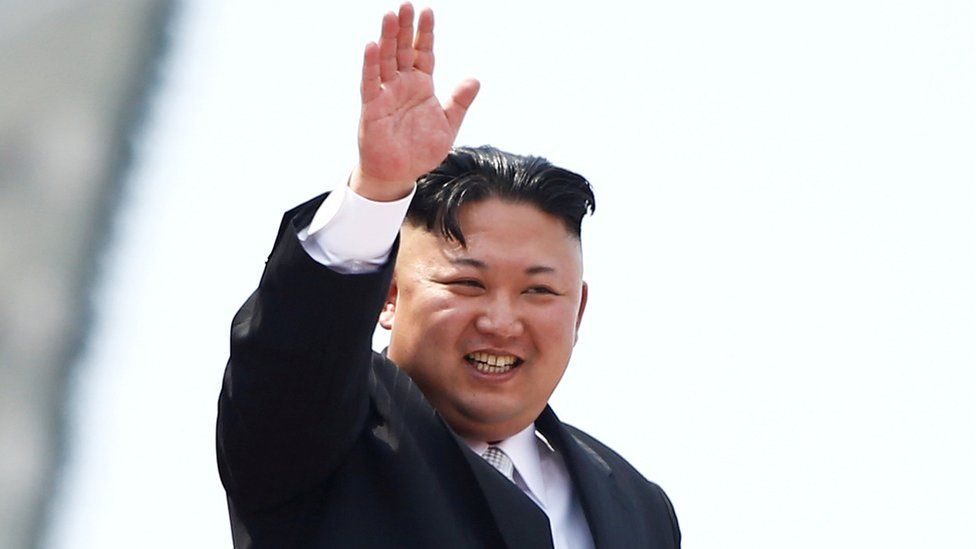 North Korean leader Kim Jong-un's faith in Donald Trump remains "unchanged" and he wants to denuclearise the Korean peninsula during the US president's first term, officials in the South say.
Mr Kim made his comments to envoys from Seoul who were in the North to arrange a new leaders' summit later this month.
Relations between the North and the US have soured since the historic Trump-Kim summit in Singapore in June.
Most observers warn the North has taken no meaningful steps to denuclearise.
The summit being planned will be the first time in more than a decade that a South Korean leader has visited the North Korean capital.
The BBC's Laura Bicker in Seoul said it was hoped that President Moon Jae-in could act as an intermediary and rekindle the stalled talks between the United States and North Korea.
The vague Singapore agreement said the two sides would work towards denuclearisation but did not include any timeline, details or mechanisms to verify the process.
"There is still an enormous amount of work to do. There have been no nuclear tests or missile tests... but work on making the strategic shift continues," US Secretary of State Mike Pompeo said during a visit to India's capital Delhi.
Mr Moon will visit the North from 18 to 20 September to discuss "practical measures to denuclearise" the Korean peninsula, officials from South Korea said after meeting Mr Kim in Pyongyang.
At a press conference, the envoys said Mr Kim had told them it was his firm will to work with South Korea to achieve a lasting peace settlement.
"Chairman Kim... expressed frustration over the doubt shown by some parts of the international society about his will," national security adviser Chung Eui-yong said.
"North Korea has been pre-emptively carrying out measures needed for denuclearisation, and Kim said he would appreciate that such good faith is accepted with good faith."
North Korean state media carried similar remarks from Mr Kim.
"The North and the South should further their efforts to realise the denuclearisation of the Korean peninsula," state news agency KCNA quoted him as saying.
Despite the strains since the Trump-Kim summit, high-level talks and visits have continued and there have been some gestures from the North like sending back the remains of some of the US troops killed during the Korean War in the 1950s.
Talks between North and South Korea, however, have continued ever since the first Kim-Moon meeting in April.