Tokyo ticket seller's foreigner fear costs garden thousands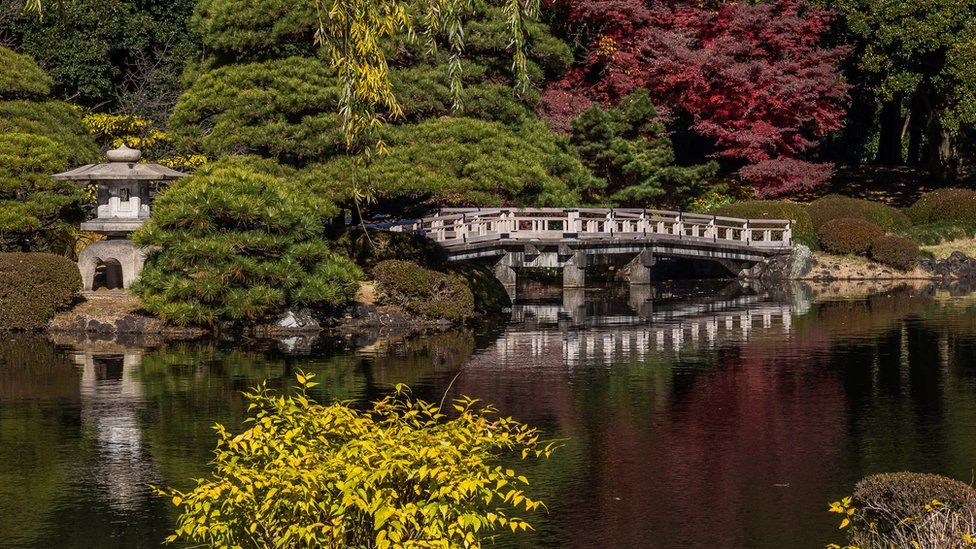 A Japanese man gave away tickets worth more than 25 million yen ($222,000; £174,000) to a Tokyo tourist attraction after developing a fear of foreigners.
The ticket seller, now in his 70s, said he was too scared to speak to overseas tourists after one yelled at him years ago, local media reported.
So he let some 160,000 tourists enter Shinjuku Gyoen National Garden for free between 2014 and 2016.
And now an audit has revealed the cost of that fear ran into the millions.
The issue first came to light in December 2016, after a colleague noticed his "strange ways" and alerted the management, who quizzed the man - who has not been named.
It was then he admitted he had not been charging foreigners for tickets, which cost 200 yen ($1.80) for adults and 50 yen for children, because he was uncomfortable asking for money.
An investigation was launched by the Ministry of Environment and, following a scan of his computer records, it was discovered he was issuing tickets then cancelling them to even the database between 2014 and 2016.
He asked another employee who handled the data, to undo the sales, SoraNews24 said.
An audit has now revealed the loss to be at least 25 million yen. As a result, the man was given a 10% reduction of his month's salary, other Japanese media reports say.
But the man has since resigned, and offered to pay half of his retirement bonus in an attempt to reimburse the garden.