Shop accidentally deletes game built by 12-year-old boy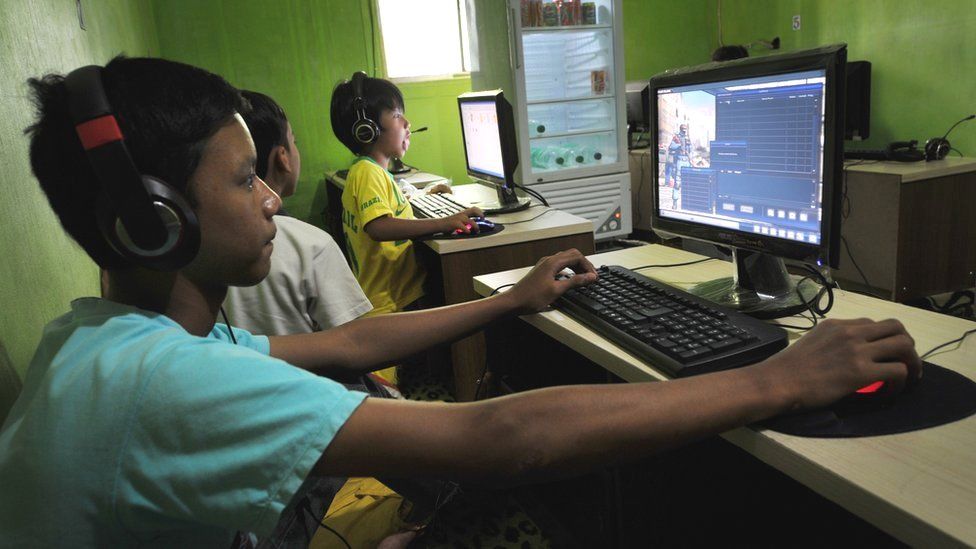 A Malaysian 12-year-old boy who spent almost a year developing a computer game before it was deleted by mistake has been praised for his persistence by a government minister.
Muhammad Thaqif was working on his game at an internet cafe, but it was deleted by staff who thought it was a virus.
Thaqif, who didn't have his own computer at home, planned to sell his game for RM1 ($0.24; £0.18).
Youth and Sport Minister Syed Saddiq said his determination was "brilliant".
"There needs to be more young people like him," said the 25-year-old minister on Twitter.
The shop's staff later managed to recover the game.
Mr Saddiq posted a follow-up a few days later that he had had meeting with Malaysia's "youngest game developer".
Bersama developer game termuda, Thaqif yang belajar di Tahfiz.

Beliau pernah cuba menjual game beliau sendiri dengan harga RM1 yang dibangunkan di kafe siber.

The industry is expected to be worth around USD4.5Billion by 2021. I want to position Malaysia as the leader in ASEAN. pic.twitter.com/1Ifi0QsbmD

— Syed Saddiq (@SyedSaddiq) October 31, 2018
Thaqif had in September posted in a Facebook group called PC Gaming Community Malaysia, saying that he was working on a first-person zombie shooter game he wanted to sell for just RM1.
In October, he posted again saying that the game had been deleted.
"I've spent close to a year on this game," he said on Facebook, asking whether anyone had suggestions for laptops that were priced under RM350 ($84; £65).
His plight won both sympathy and praise from social media users. One tweet detailing his situation on Twitter gaining more than 10,000 retweets.
"It's awesome that he has such good computer skills. He also responded very maturely for his age. Good job!" said one user on Twitter.
"It's clear to me that he's very talented. He's going to go a long way in life," another Twitter user said.
Thaqif began receiving donations and was eventually given his own computer by an imam.
The gaming industry is fast-growing in Malaysia, with the country set to host a prestigious gaming competition - the DOTA2 Major - later this month.
It will be the first DOTA major tournament to take place in South East Asia.
Mr Saddiq, Malaysia's youngest-ever minister, has said he wants "to position Malaysia as the leader" of the gaming industry in the region.