Apec summit ends without statement over US-China division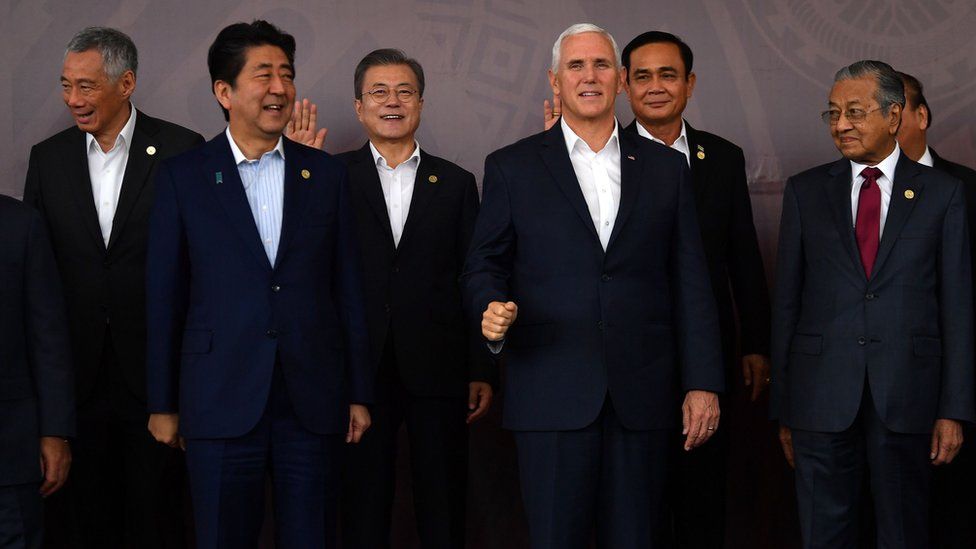 An Asian economic summit has ended without a formal leaders' statement for the first time because of US-China divisions over trade.
Papua New Guinea's Prime Minister Peter O'Neill said "the two big giants in the room" had been unable to agree.
He said a chairman's statement for the Asia-Pacific Economic Cooperation (Apec) summit would be released later.
The US and China are engaged in trade war and revealed competing visions for the region at the summit.
In his closing comments, Mr O'Neill said Apec would try to ensure "free and open trade" in the region by 2020.
US Vice-President Mike Pence said the base would help "protect sovereignty and maritime rights in the Pacific islands".
Mr Pence later said he was prepared to "more than double" the tariffs imposed on Chinese goods.
He also criticised China's massive Belt-and-Road infrastructure programme, warning smaller countries that "opaque" Chinese development loans led to "staggering debt".
He urged countries to work with the US instead, saying the US did not "coerce, corrupt or compromise your independence".
Mr Xi insisted that there was no "hidden agenda" to the Belt-and-Road scheme.