Two Korean men drown in Thailand golf buggy accident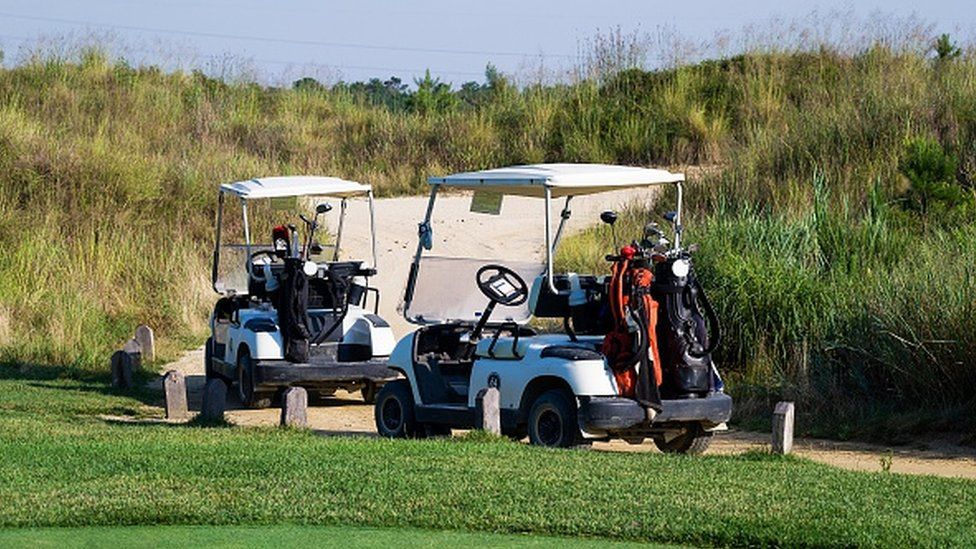 Thai police have recovered the bodies of two South Korean men who drowned on Christmas Day after a golf buggy accident.
The men were driving in separate buggies with their wives when the vehicles collided at a pier along the Nan river.
One man drowned after falling into the water with his wife - the second died after jumping in to save them.
Their caddie also fell into the river but was rescued by a local fisherman.
Police say the couples were staying at the Si Phirom resort in central Thailand and had attempted to return to the clubhouse after finishing a golf game across the river.
The resort uses a floating platform with slings and a pulley to assist with the crossing, according to local press.
"Their wives said both were able to swim but I think the cause of drowning was the strong undercurrent," a police spokesperson told AFP.
The bodies of both men - Jaseoong Ha, 76, and Jun Yong Sung, 68 - have been recovered by police.
This story was corrected on 28/12/2018to reflect that both men were driving in separate golf caddies with their wives when the incident took place.