Black Nazarene: Thousands join annual statue parade in Manila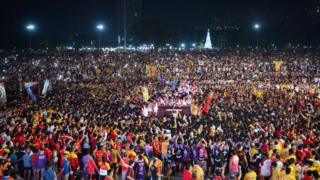 Hundreds of thousands of people have turned out on the streets of Manila in the Philippines for the procession of the Black Nazarene.
The annual event sees devotees trying to catch a glimpse of the historic statue of Jesus of Nazareth.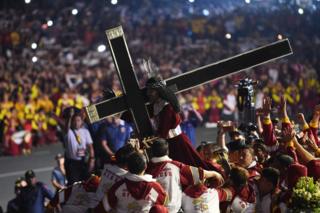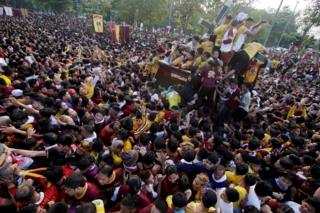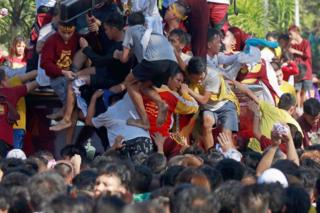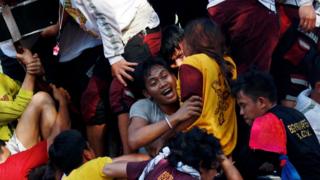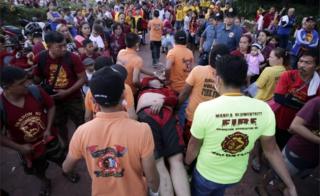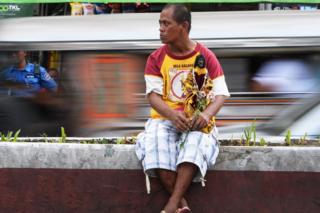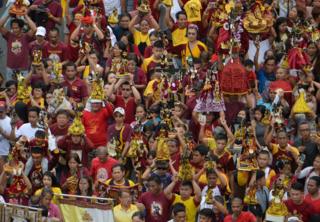 .