In pictures: Lunar New Year welcomes the year of the pig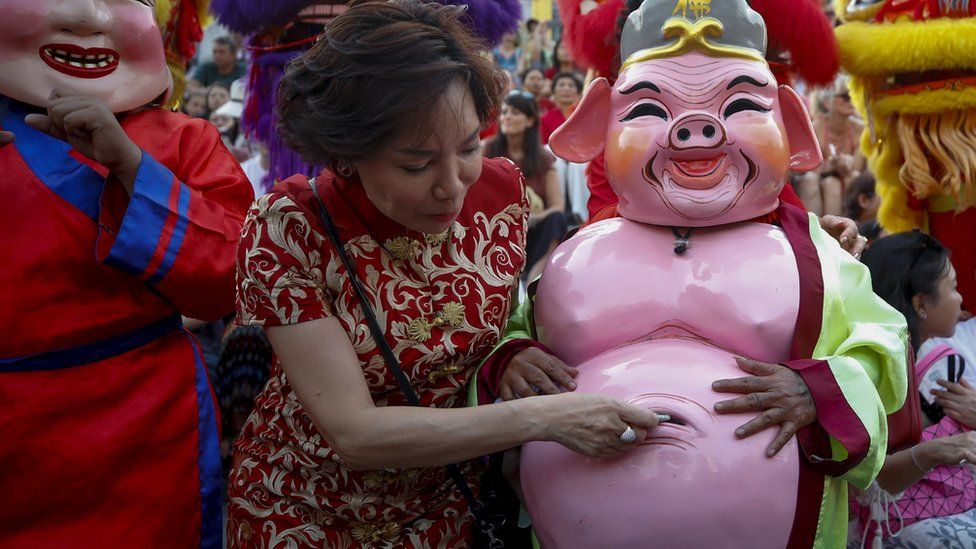 More than a billion people around the world have begun celebrating the Lunar New Year and the start of the Year of the Pig.
In China that means millions of people have travelled to their hometowns, in the largest annual human migration.
Also known as the Spring Festival, the Lunar New Year is celebrated by countries across Asia.
Fireworks, special clothes, red lanterns and lots of food will mark the occasion.
The pig, one of the 12 signs of the Chinese zodiac, is believed to be a symbol of optimism, enthusiasm and hard work.
All pictures subject to copyright.