South Korean arsonist kills neighbours fleeing fire - police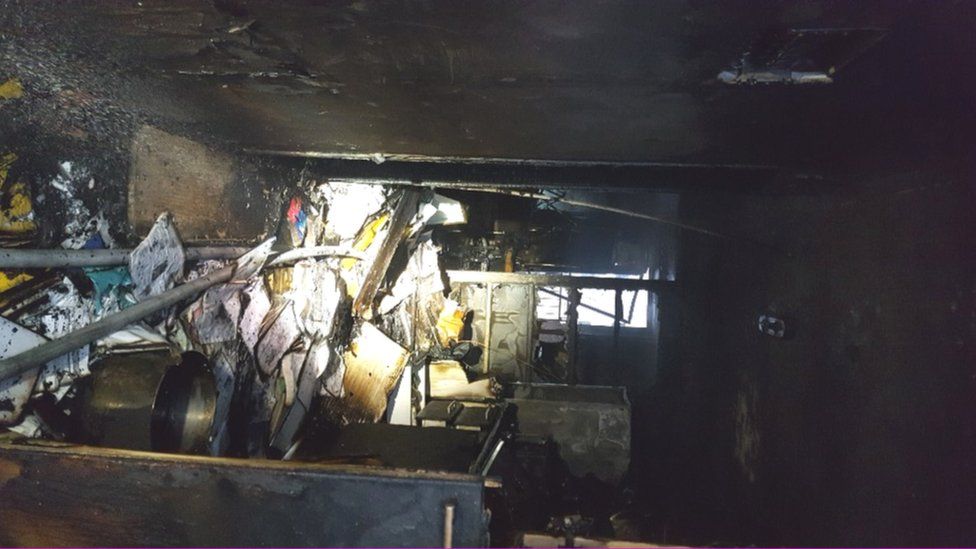 A man in South Korea has set his flat on fire and then stabbed building residents as they tried to flee, killing five people, police said.
Thirteen others were injured in the incident that took place in Jinju in the south of the country.
The unidentified 42-year-old suspect was detained and admitted the crime, police said
The suspect set fire to his own flat, located on the fourth floor of a residential building at around 04:25 on Wednesday (19:25 GMT Tuesday), the police chief of Jinju told reporters at a press conference.
He then went down to the second floor where he knifed residents coming out of the corridor.
The victims include a 12-year-old girl, a man in his 70s, two women in their 60s and one woman in her 30s, reported Yonhap.
He was detained at the scene after another resident alerted the police. Fire-fighters extinguished the flames in his apartment some 20 minutes later, say Yonhap.
The suspect had been living alone in the apartment since December 2015, police said.