US approves $2.2bn Taiwan arms sale despite Chinese ire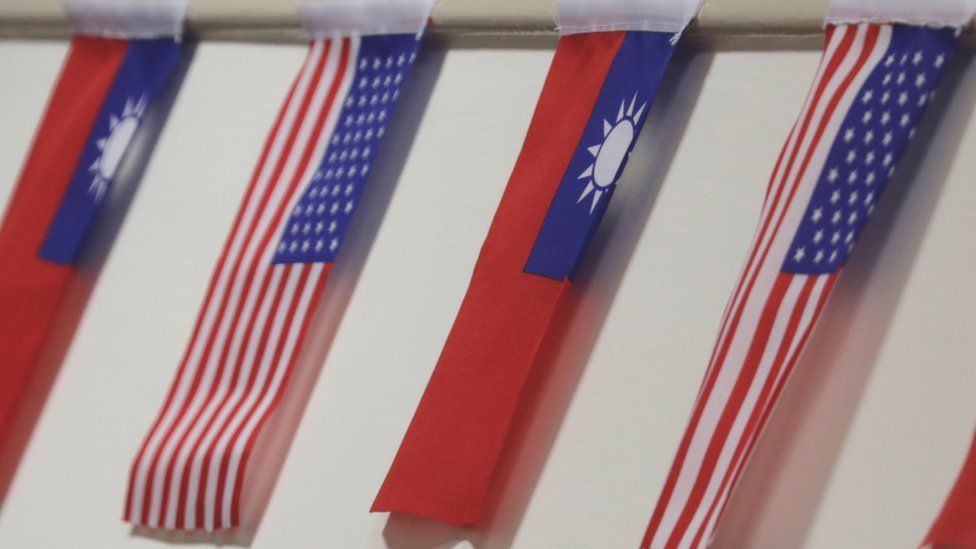 The US State Department has approved a potential arms sale to Taiwan, estimated to be worth $2.2bn (£1.76bn), the Pentagon said.
The deal is for 108 Abrams tanks, 250 Stinger missiles and related equipment.
China's foreign ministry has called on the US to "immediately cancel" the proposed sale.
Spokesman Geng Shuang said the action "grossly interferes in China's internal affairs and undermines China's sovereignty and security interests".
He also accused the US of violating the One China policy, under which the US recognises and has only formal ties with China and not Taiwan.
China regards Taiwan as part of its territory which should be reunited with the mainland, by force if necessary.
The Pentagon's Defense Security Cooperation Agency (DSCA) said earlier that the sale of the weapons would not alter the basic military balance in the region.
The DSCA has notified Congress of the possible arms deal.
Its members have 30 days to raise objections, but are not expected to do so.
The possible sale comes amid ongoing tensions between Washington and Beijing, notably over trade.
Taiwan's Presidential Office expressed "sincere gratitude" to the US - which is the main arms supplier to Taiwan.
A spokesman for Taiwan's president told Reuters news agency that the island would "continue to deepen security ties with the US".