Afghanistan: Taliban warned against targeting former security forces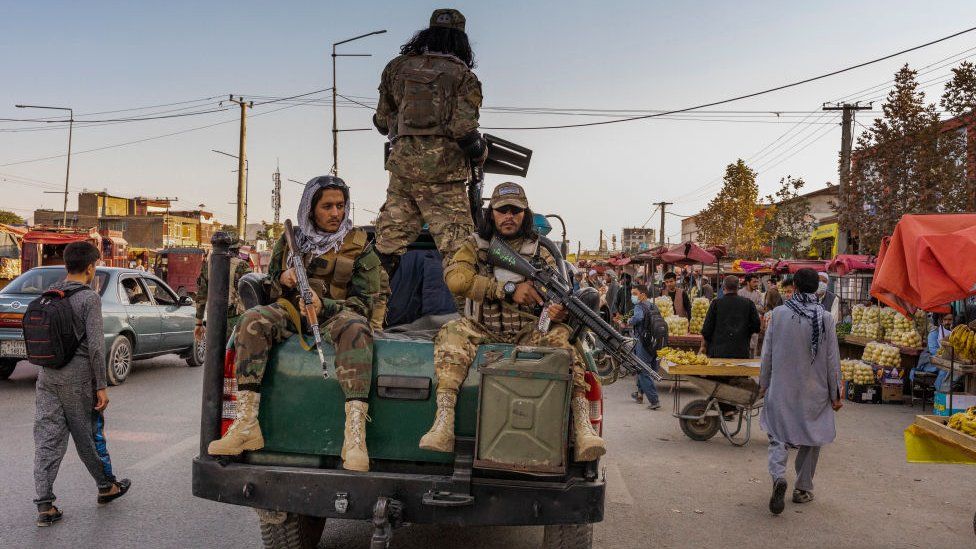 The US and a host of allied countries have called on the Taliban to end the targeted killings of former members of Afghan security forces.
In a joint statement, the 22 nations demanded that the Islamist regime respect its pledge not to harm former government or security personnel.
"We are deeply concerned by reports of summary killings and enforced disappearances", the statement says.
It follows a damning report on killings and abductions by the Islamist regime.
This is despite the regime's assurance that previous government workers would not be harmed.
The short joint statement was issued by the US and signed by the UK, European Union and a further 19 countries. It outlined their deep concerns over the report's findings and called on all cases of extrajudicial killings and enforced disappearances to be fully investigated.
"We will continue to measure the Taliban by their actions," the statement concluded.
The Taliban once again denied the allegations, some of which are backed up by the BBC's own reporting, but did say they would be willing to allow an independent investigation into the allegations to happen.
"There is no evidence showing anything like this happened," the Taliban said in a statement to the BBC.
"We are willing to allow an independent investigation into these allegations and we will fully co-operate with it," it said, adding that the group's hope is that the international community will not base decisions regarding Afghanistan on the allegations.
There have been many instances of the Taliban's actions contradicting what they have pledged, and previous humanitarian reports have also revealed targeted killings.
The report says the fighters executed nine of the soldiers after they had already surrendered, two more died in the crossfire and a further two civilians were also killed during the fighting that ensued, including a 17-year-old girl.
You may be interested in watching: