China morning round-up: Xi Jinping's US visit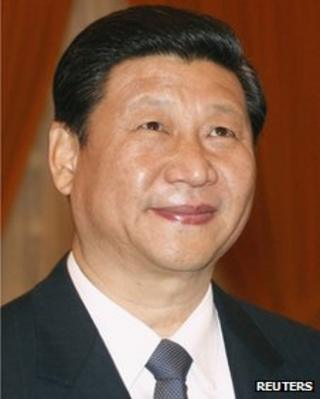 Wednesday's Chinese newspapers discuss the forthcoming visit to the US by Chinese Vice-President Xi Jinping.
Experts believe that Mr Xi's visit "will help China-US ties fly clear of US election year turbulence", says the China Daily.
"Media coverage of Xi's visit will bring him to the attention of millions of US households," says the paper's editorial, "which will help the US public understand China".
Citing another academic, Shanghai Morning Post suggests that Mr Xi is still a "mysterious man" to US politicians, which makes it natural for Washington to pay attention to his visit.
The Post also mentions the news that Xi Jinping could receive a special gift during his visit - a photo album of his late father Xi Zhongxun.
Xi Zhongxun was a vice-premier until 1962. He led a delegation to the US in 1980 when he was the governor of Guangdong, and those pictures were reportedly taken during that visit.
Also as Canadian Prime Minister Stephen Harper kicked off his visit in Beijing, People's Daily publishes a commentary by its chief Canada correspondent on its Overseas Edition which praised the historical relationship between Canada and China.
But the Chinese edition of Global Times lashes out at the Canadian press for "provoking China", as some Canadian newspapers appeal to Mr Harper to discuss sensitive issues such as Syria and Tibet with Chinese leaders.
Another headline of the day is a latest round of fuel price hikes ordered by the National Development and Reform Commission (NDRC), as reported by papers including China Daily and People's Daily.
Shanghai's China Business News says this round of price adjustment came as a surprise, and analysts suspect that it signals a new pricing mechanism for petroleum products could be revealed very soon.
At the same time, Beijing News reports that the NDRC has also recommended government departments reduce their car use and to launch pilot schemes replacing government vehicles with bicycles.
Shanghai Daily and Shanghai Morning Post report municipal authorities have stepped up supervision of water supplies after a chemical leak into the Yangtze River in neighbouring Jiangsu Province.
Officials in the city of Zhenjiang say a South Korean vessel berthed in the area might be responsible for the leak of phenol, reports say, and residents in Zhenjiang have been panic-buying bottled water.