China rainstorms kill dozens in Gansu province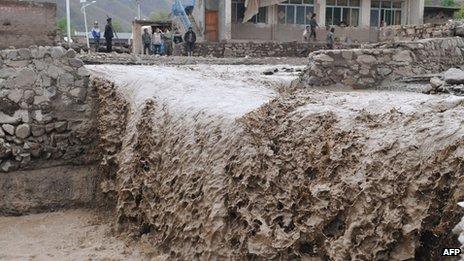 Some 40 people are now reported to have died in rain and hail storms in north-western China.
The official Xinhua news agency also said another 18 people were still missing following the storms on Thursday in Gansu province.
The agency said more than 350,000 people had been affected by the storms - with 30,000 of them forced to evacuate homes.
Relief teams are said to have reached the affected area in Minxian county.
County officials said many roads had been blocked, homes destroyed and farmland ruined by the rainstorms.
The downpours were said to have lasted only about an hour but brought up to 70mm of rain in some parts.
Some 2,000 officials and 800 military personnel have been deployed to bring blankets and other relief materials to the affected zones.
Minxian is a mountainous county with a population of around 450,000.