China morning round-up: Arrest in Yunnan killings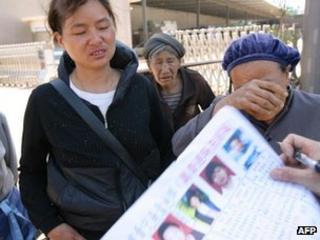 Several regional newspapers lead with the arrest of a suspected serial killer in Yunnan province.
Shanghai Daily reports the 56-year-old man was formally arrested in connection with the deaths of 11 young men in Jinning county.
China Daily , citing a police statement, says that police confirmed the death of the 11 missing people through DNA tests, six people less than previously reported by Chinese media.
Most Chinese-language newspapers such as Beijing News and Guangzhou's Southern Metropolis Daily carry a Xinhua News Agency report on the investigation saying the suspect is believed to have attacked his victims near his residence in Nanmen Village.
He then "dismembered, cremated or buried" bodies of his victims, the report said.
Police have not given a motive, the reports say, but confirm the suspect was sentenced to death for murder in 1979 with a two-year reprieve. He was released in 1997 after serving a reduced sentence.
People's Daily and China Daily also report on Premier Wen Jiabao's latest visit to central Hunan province, where he called for further efforts to reduce poverty.
Beijing News reports Mr Wen chose to visit "the poorest family" in a rural village deep inside the Wuling Mountains.
Shanghai Daily also covers the arrest of a former Communist Party official in Yongcheng, Henan, on suspicion of raping 10 girls .
An editorial in the Beijing Times appeals for a through investigation, as the alleged number of victims is much higher.
The national papers continue heavy criticism of Washington's annual human rights report, published last Thursday, with China Daily's editorial calling the US a "hypocrite".
While the US report said China's human rights situation deteriorated in 2011, Beijing also released its annual response entitled: "Human Rights Record of the United States", saying that violations of civil and political rights were "severe" in the US.
"Uncle Sam remains tight-lipped about its own human rights problems and prefers instead to point an accusing finger at other countries," said the China Daily editorial.
People's Daily runs a commentary which says China's human rights saw "progress" in 2011, calling Washington's "ignorance" a "selective blindness".