China morning round-up: Government spending audit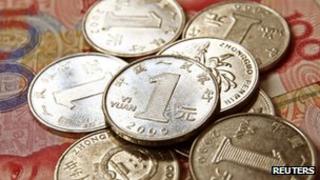 Thursday's newspapers mainly focus on two reports about government spending released on Wednesday.
A National Audit Office report submitted to parliament said a number of ministries had overspent their budgets buying government vehicles in 2011, reports the China Daily .
Problems with overseas trips and hospitality spending were also found, according to the audit report.
Overseas trips, vehicles and hospitality spending by the government are referred to as the "three expenses". Chinese tax-payers are increasingly dissatisfied with how their money is spent on these items by officials.
Liu Jiayi, chief of the National Audit Office, also pointed out that the Ministry of Finance had omitted details on how 1.92bn yuan ($302m; £194m) of "surplus" was spent, says the People's Daily .
The audit report pointed out some 45 government agencies had "irregularly" transferred funding into unspecified welfare subsidies, Beijing News reports .
The Railway Ministry, in particular, was found to have hired production houses to make promotional videos without going through the right tender processes, says the Guangzhou's Southern Metropolis Daily .
The ministry's tender process for construction of the Beijing-Shanghai high speed railway was also flawed, it says.
Moreover, the audit report criticised the Ministry of Finance for monopolising government procurement, while saying there was no mechanism to check its power, according to the Shanghai Morning Post .
Meanwhile, Finance Minister Xie Xuren told the same parliamentary session on Wednesday that the central government spent 5.64tn yuan in 2011, resulting in a fiscal deficit of 650bn yuan, reports the Global Times .
Of that 583bn yuan was spent on national defence, a 12.6% rise from 2010, said Mr Xie in his report.
Regarding the "three expenses", the minister said some 110m yuan less was spent by the central government on these items, reports the Shanghai Daily .
In other news, Hong Kong's Ming Pao Daily News reports the southern city of Zhongshan in Guangdong province is still on high alert after major clashes erupted between migrant workers and local residents in Shaxi township.
Citing official academics, China Daily says local officials should be encouraged "to undergo special training to better prepare them to deal with mass incidents".
China Daily and People's Daily follow Premier Wen Jiabao's tour in Latin America, as he pledged a $10bn credit line for Latin America countries to support infrastructure projects in the region.
Beijing News says the National Population and Family Planning Commission is to send inspectors to 19 provinces looking for irregularities in collecting fines, in the wake of the forced abortion case in Shaanxi .
A Chinese editorial in the Global Times criticised the harassment of the victim's family.
Thursday also marks the deadline set by the US requiring other countries to stop importing Iranian oil. The Global Times runs another bilingual editorial that calls for Beijing to adopt a "wait and see" attitude.
"China is so far the only big country that has not been granted a waiver," said the editorial. "It will be interesting to see if the US piles sanctions on China's state-owned enterprises which still have oil deals with Iran."