Shenyang shop-owners close up amid fines fears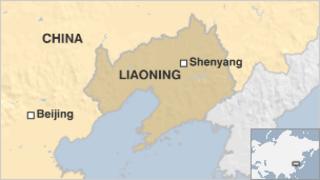 Shops in China's Shenyang city have closed en masse amid fears they were about to face snap inspections that would lead to fines, local media says.
Up to 95% of shops in some counties had closed, the Southern Metropolis Daily reported.
The Global Times newspaper said some owners had closed because they saw the inspections as a "ticket-issuing spree" aimed at "replenishing city coffers".
Local officials have appealed to shops to reopen.
"Recently some small businesses closed their doors after hearing unfounded rumours," said the message posted on the official microblog of Shenyang's propaganda bureau early on Tuesday morning.
"Relevant authorities have neither carried out dedicated campaigns nor imposed heavy fines," it said.
The Southern Metropolis Daily said shop closures had been seen in some areas since 13 July.
But shopkeepers said they would rather close their doors than lose money, the daily reported, citing the North East News website.
Residents in Shenyang posted tens of thousands of comments on the issue, as well as photos of closed shops.
"Went out for lunch at noon, all supermarkets and restaurants were closed! How will you let us survive?" one Sina Weibo user complained.
"Shenyang is now a dead city. A city with no life and no happiness," complained another netizen.