China morning round-up: Cutting red tape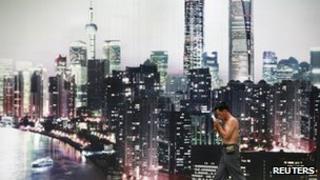 China has promised to simplify application procedures for businesses to set up in an effort to stimulate economic growth, newspapers report on Thursday.
China Daily and People's Daily report a cabinet meeting on Wednesday abolished some 300 items that entrepreneurs needed to obtain Beijing's approval on, or made it possible to gain approval locally.
An analysis in People's Daily Overseas Edition says Beijing's move is aimed at stimulating private investment.
Guangdong's Southern Metropolis Daily says the cabinet also approved a pilot scheme for Guangdong province to enact further red tape cuts on its own.
Official academics told Shanghai's China Business News this approval was as significant as the economic reform in the late 1970s when Guangdong became the first of two provinces to open up for foreign investment.
Experts believe the administrative reform could also reduce corruption, said the report.
Shanghai Daily and the Beijing Times report on a passport reform.
From 1 September, non-local residents such as migrant workers and college students in Beijing, Tianjin, Shanghai, Chongqing, Guangzhou and Shenzhen can apply for a passport locally, said the reports, instead of going back to their hometown.
Beijing News' editorial says more reforms of this kind should be encouraged, as China's current household registration system bars many people from enjoying public services in cities where they work and pay tax.
Papers including China Daily Hong Kong Edition, the Hong Kong Standard and Ming Pao Daily News report the last seven activists detained by Japan over the 15 August protest on disputed islands in the East China Sea were given a heroes' welcome as they arrived in Hong Kong's Victoria Harbour.
The activists are repairing their fishing trawler, as they plan for another voyage possibly in October, said the reports.
People's Daily reports India has launched a crackdown on social media as thousands of migrant workers fled the cities of Bangalore and Pune in recent days amid fears of being attacked.
The Global Times' bilingual editorial says the exodus was a "result of unchecked websites", and says China has a "much better" ability to handle the spread of false information.
Shanghai Daily and Hong Kong's Ming Pao Daily News report a Shanghai museum has come under close scrutiny as the tobacco-themed facility promoted the idea that smoking does no harm to society and health, and is good for the economy.
Reports say people are angry because the municipal government awarded the China Tobacco Museum titles including "patriotic education base" and "science education base".
The Beijing Times' editorial says the tobacco industry should always remain humble to society even though it contributes a lot of tax.