China orphanage fire kills seven children in Henan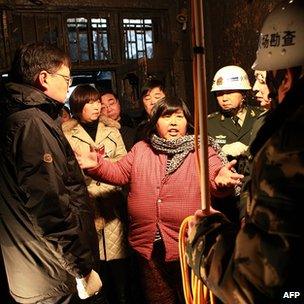 At least seven children have died after fire broke out in a private orphanage in China's northern Henan province, state-run media report.
Four children died at the scene in Lankao county and three died on the way to hospital, Xinhua news agency said.
One other child, aged about 10, is being treated in hospital. The cause of the fire is not yet clear.
Local residents say that a woman named as Yuan Lihai had used the house to shelter orphans and abandoned children.
Reports say that Ms Yuan, a street vendor, has provided shelter to dozens of children over two decades.
It remained unclear how many children were in the house at the time.
The fire began at 08:30 local time (00:30 GMT) and was contained within two hours, a local government official was quoted as saying.
The cause is still being investigated, the spokesman added.
Henan province has seen tragedies involving children in recent months. In December, a man wielding a knife wounded 23 children at a school in Chenpeng village.