China 'fake exhibit' museum shut down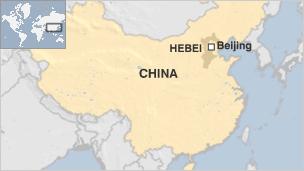 A museum in China's Hebei province has shut after many of its exhibits were found to be fakes, state media report.
Reports said millions of dollars were spent building the museum and buying exhibits - the exact amount is unclear.
The fakes are said to have included a vase which purported to be from the Qing dynasty but which was decorated with modern cartoon characters.
The managers are reportedly being investigated by state authorities. The owner has denied misusing funds.
The owner is quoted as saying in the Shanghai Daily that "even the gods cannot tell whether the exhibits are fake or not". He said he set the museum up to promote Chinese culture.
The Jibaozhai Museum in Erpu village, Jizhou, had had its licence revoked, an official from the state culture bureau told the Global Times newspaper.
Global Times also reported that the fake collection came to light after Beijing-based writer Ma Boyong visited the museum and reported on his microblog that many items exhibited were misleading tourists.
The museum was then subjected to extensive ridicule online as news spread of some of the objects on display.
These included an item which was apparently inscribed with "Made by Huangdi," the Yellow Emperor, who was a legendary sovereign in Chinese tradition.
But the "signature" was written in simplified Chinese characters and dated to about the 27th Century BC, long before such characters were even created.
The museum is believed to have been set up in 2007 with 12 halls and thousands of exhibits.