China media: Ban on 'government galas'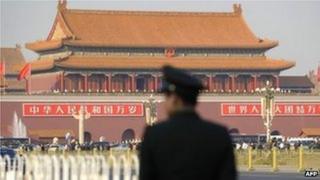 Media welcome a ban on lavish government galas, festivals and shows.
A central government circular released on Tuesday warns of "severe punishment" for local government officials who spend public funds on extravagant official celebrations and pay a fortune for high-cost celebrities at galas.
"Evening galas, especially those funded with state finances, easily encourage unhealthy practices and harm the image of the party and the government, and there are many public complaints about this," says the circular.
The move is the latest step in Chinese President Xi Jinping's ongoing anti-extravagance campaign.
"Our country still has 128 million people living below the poverty line, and per capita GDP is still behind in world rankings. With slowing fiscal revenue growth and rising demand for livelihood improvement, governments at all levels should firmly establish a mentality of living frugally and use limited funds where they are needed most by the masses," comments the People's Daily.
The circular also calls for restrictions of the number of variety shows broadcast on satellite television stations.
It even encourages the media to expose television stations that host over-expensive variety shows, as well as entertainers who give "perfunctory performances" but cancel at the last moment or demand high wages, notes The Beijing News.
Turning to international news, state media warn that possible visits by Japanese politicians to the Yasukuni Shrine could derail relations. The shrine honours Japan's war dead, but has irked China for commemorating WWII military leaders convicted of war crimes.
"This Thursday, which marks the 68th anniversary of Japan's surrender in WWII, will be a big test for Sino-Japanese ties... (Japanese Prime Minister Shinzo) Abe's staying away from the shrine for now does not mean he has shifted away from his right-wing stance," says a commentary in the Global Times.
In other World War II-related news, the Global Times says a cemetery in Kunming for more than 500 Chinese pilots is still suffering chronic neglect, with rubbish and the pilots' bones scattered around the site.
The pilots fought alongside the Flying Tigers - US pilots who helped Chinese soldiers fight Japanese forces during World War II.
Hong Kong's South China Morning Post says Beijing has been silent over Taiwan President Ma Ying-jeou's 40-hour stopover in New York. Beijing usually voices opposition to overseas visits by officials from Taiwan.
Identity theft
Turning back to domestic news, many media are raising concerns over the safety of people's personal information after authorities revealed that lost and stolen second-generation identity cards cannot be nullified.
"A large number of lost and stolen identity cards are being traded illegally on the internet, and are being widely used to open bank cards and credit cards, and to cover up fraud and money-laundering. Another you may exist in the world!" notes the Southern Metropolis Daily with alarm.
Controversy continues over conflicting accounts surrounding the detention of Chen Baocheng, a reporter for the Beijing-based Caixin Media, and six residents of his ancestral village in Pingdu, Shandong province.
Mr Chan and the villagers reportedly held bulldozer operator Guo Xiangang for 25 hours after he was found cleaning up the debris of an illegally demolished house amid a long-running land compensation dispute with authorities.
Local police have told Dazhong Net, a news portal run by the Shandong provincial government, that Mr Chen and the villagers threatened the life of Mr Guo and other construction workers.
However, lawyers refute the police's claims.
"No violence occurred at the scene... I suspected Guo was deliberately ordered to stay to cause suspicion of illegal imprisonment, thereby forcing the police to deal with the case. Those villagers repeatedly called the police but received no help," one of the detainees' lawyers tells the Global Times.
Another lawyer tells the China Daily that Mr Chen may have been "been framed by local authorities".
Finally, the China Youth Daily tells of how Song Jichao, a 64-year-old retired propaganda department official in Handan, Hebei province, has made a belated apology to a late high school teacher who he persecuted during the Cultural Revolution in 1966.
Mr Song exposed junior high school language teacher Guo Kai as a "landlord class descendent". Teacher Guo's ears were almost torn off at a public denunciation rally.
Mr Song's apology comes in the wake of 59-year-old Zhang Hongbing expressing remorse for denouncing his mother's criticisms of Chairman Mao which led to her execution during the Cultural Revolution.
BBC Monitoring reports and analyses news from TV, radio, web and print media around the world. For more reports from BBC Monitoring, click here. You can follow BBC Monitoring on Twitter and Facebook.