Top China forensic scientist Wang Xuemei resigns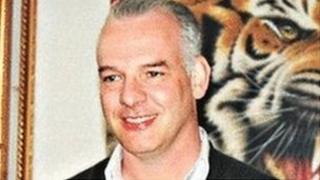 A Chinese forensic scientist who questioned evidence about the murder of a British businessman last year has quit as vice-president of the Chinese Forensic Medicine Association.
Last year Wang Xuemei questioned evidence in the trial of Gu Kailai, wife of disgraced politician Bo Xilai.
She has now resigned over doubts in another case, that of a student who was apparently electrocuted.
The move comes just comes days before Bo Xilai's trial.
Charged with bribery, corruption and abuse of power, he is set to be tried on Thursday morning at the Intermediate People's Court in the eastern city of Jinan, Shandong province.
Bo Xilai was the Communist Party chief of Chongqing and expelled from the party after a scandal surrounding the murder of Neil Heywood. He has been accused of taking advantage of his office to accept money and property, as well as embezzling public money.
His wife Gu Kailai was convicted of poisoning Mr Heywood last August.
Cyanide doubts
Correspondents say that from the very start there were doubts about the official version of Neil Heywood's death in a hotel room in Chongqing in November 2011.
Gu Kailai was sentenced to a death penalty with reprieve, which means she is likely to serve a very long jail sentence.
Wang Xuemei - also a vice-director at China's public prosecutor's office - challenged the official version of events at Gu Kailai's trial.
She told the BBC there was little evidence Mr Heywood died from cyanide poisoning. She said the account given in court of how Gu Kailai killed Mr Heywood did not tally with cyanide poisoning.
Cyanide poisoning would have caused lightning-fast asphyxia, spasms and a heart attack and turned his skin and blood bright red, which investigators would easily have spotted, she said.
But she added that she believed Gu had a motive to kill Mr Heywood and suggests that she may have used another poison to try to kill him.
On resigning over the weekend, Ms Wang expressed doubts over a separate, unrelated case in which a student, Ma Yue, was said to have died of electrocution after falling on train tracks.
"I cannot tolerate that the name of Wang Xuemei and an academic organisation that produces such ridiculous and irresponsible conclusions be associated," she said in a video posted online.