China media: Burma gas pipeline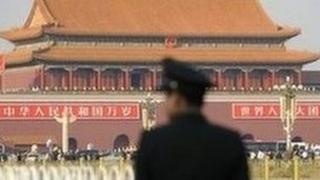 The launch of a fully operational gas pipeline between Burma and China will benefit both nations, papers say, adding that it also highlights cordial ties between the neighbours.
The pipeline was inaugurated in July this year and had partially started supplying gas to China's southwest regions.
The Global Times says the pipeline has now gone into full operation (on Sunday) and the flow of gas is likely to help businesses in these areas.
"The pipeline will relieve China's energy risks and will also reduce the price of gas," Lin Boqiang, a professor with the China Centre for Energy Economics Research at Xiamen University, told the paper.
"Currently, China's piped gas is mainly imported from areas around the Malacca Strait. Now, we have one more pipeline from the land instead of the seabed, which will decrease dangerous factors," Mr Lin added.
Some experts say the successful completion of the project also highlights China and Burma's (also known as Myanmar) strong bilateral ties.
"China and Myanmar have shared a close and solid relationship, which can be traced back to the foundation of the People's Republic of China," Xu Qiyu, a researcher at the National Defence University of the People's Liberation Army, told the China Daily.
"The two countries will enjoy a broader range of co-operation, especially within multilateral frameworks, next year, as Myanmar is to become the rotating chair of the Asean," Mr Xu said.
The People's Daily, meanwhile, rebukes concerns that the pipeline only benefits Chinese investors.
"In recent years, amid the hype of some Westerners, the pipeline venture has seemed to be a project that is only profitable to the Chinese side. But the facts seen by people today show that this will be a win-win outcome.
"As a 'four-nation six-party' joint venture, the beneficiaries of the China-Myanmar gas pipeline are not only China and Myanmar. It will also bring huge benefits to South Korean and Indian companies involved in investment. Myanmar will not only collect a 'toll', it can also withdraw a certain amount of natural gas within its territory to ease the pressure of energy shortages," the paper adds.
'King of altitudes'
Turning to domestic news, a former city deputy mayor has been expelled from the Chinese Communist Party (CCP) for alleged corruption, Xinhua News Agency reports.
China's Central Discipline Inspection Committee has announced the expulsion of Liu Zhonghu, a former mayor of Zhongwei City in Ningxia, northwest China, from the party, state-run news portal China Court says.
Mr Liu has been found to have taken bribes, embezzled public funds and illegally obtained project funds, says the report, adding that relevant evidence will be transferred to judicial department for further investigation.
His expulsion comes in the wake an ongoing crackdown on corruption.
Nanjing Mayor Ji Jianye was sacked last week over alleged financial irregularities.
And finally, "China's altitude King", Adil Hoshur (also known as Adili Wuxor), has successfully performed a rope-walking stunt on the Great Wall of China, the People's Daily reports.
Mr Hoshur did not use a harness and braved fierce winds on a 100m-high tightrope stunt, the paper reports.
He has earlier performed such stunts for state leaders like former President Jiang Zemin, and currently holds the world record for high altitude tightrope walking, it adds.
BBC Monitoring reports and analyses news from TV, radio, web and print media around the world. For more reports from BBC Monitoring, click here. You can follow BBC Monitoring on Twitter and Facebook.