Chinese 'mafia-style' gang goes on trial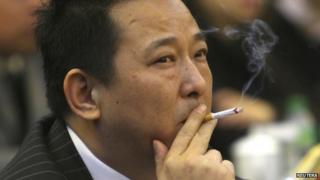 The trial of a "mafia-style gang" in China accused of gunning down rivals, bribery and corruption has begun, state media say.
Liu Han, ex-head of mining conglomerate Sichuan Hanlong Group, stood trial on Monday at a court in Xianning with his brother Liu Wei and 34 others.
The trial comes amid a crackdown on corruption by President Xi Jinping.
The Liu brothers are charged with 15 crimes including murder, assault and illegal detention.
Their gang, active since 1993, are being charged in connection with nine murders.
Sichuan link
Liu Han has been detained since March last year.
He was ranked 148th on Forbes' list of the richest Chinese business people in 2012 and his former company, Sichuan Hanlong Group, once tried to take over Australian miner Sundance Resources Ltd.
Chinese state media said that the Sichuan-based gang had had strong political ties that played a role in Liu Han's appointment as a delegate in Sichuan's political advisory body.
In recent months, several top officials from Sichuan province have come under scrutiny.
These investigations have come amid rumours that ex-security chief Zhou Yongkang is being investigated for corruption.
Mr Zhou was the party secretary in Sichuan province before becoming head of China's Public Security Ministry in 2003.
There has been no official confirmation that any investigation is under way.