China media: US in Asia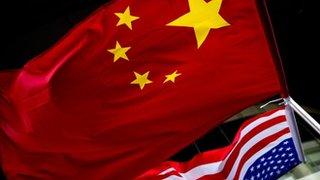 Washington's role in regional disputes, a new naval code of conduct and Hong Kong-mainland tensions are the main themes in Wednesday's papers.
US-China relations come under scrutiny as President Barack Obama starts his Asia visit from Japan on Wednesday.
He will also visit South Korea, Malaysia and the Philippines as part of his tour.
Tensions between China and its neighbours, particularly Japan and the Philippines, are high over maritime territorial rows.
"If Mr Obama wants to maintain peace in the region and prevent his country from being dragged into unwanted scenarios by an untrue and unruly ally, he must tighten the leash on both Japan and the Philippines," warns the China Daily.
The China News Service points out that Mr Obama aims to establish stronger ties with his allies in the region, but he may not "achieve any real result".
"The conflicts between Japan and South Korea cannot be resolved, and the right-winged forces in the Abe administrative are gaining momentum. Mr Obama's trip is more symbolic than substantial," it says.
An article in the Global Times says Mr Obama may not be able to convince Japanese PM Shinzo Abe to play a more constructive role in the region.
"The US seems to ignore the fact that Japan is becoming more right-leaning and that militarism is still very much alive in the country. By closing one eye to such situations, the US might suffer from the consequences one day," Li Haidong, a professor from China Foreign Affairs University, writes in the Global Times Chinese edition.
Naval code
Meanwhile, media support a new maritime agreement unanimously approved at the Western Pacific Naval Symposium held in Qingdao, Shandong Province.
More than 20 countries, including the US, Japan, the Philippines and South Korea, have signed the pact.
According to the Beijing Times, the Code for Unplanned Encounters at Sea was approved by naval leaders and representatives from these countries.
The agreement outlines how warships should communicate and manoeuvre when they come in contact in busy sea lanes surrounding China, Japan and Southeast Asia.
Supporting the agreement, Cao Weidong, a researcher at the People's Liberation Army Naval Military Studies Research Institute, tells the People's Daily online TV that the it will "reduce the possibility of misunderstanding and misjudgement at sea".
"Everyone will exercise restraint and observe the same principles to strengthen maritime co-operation," he says.
"Although the deal is non-binding, it is still an agreement reached by all parties. But it might become legally binding one day with a structured mechanism built around it," Yin Zhuo, a military expert tells China Central Television.
And finally, a reported conflict between a Hong Kong man and a mainland mother has sparked outrage in the media.
According to the Xinhua News Agency, a scuffle broke out when the young man stopped a mother from allowing her daughter to urinate publicly on a busy street.
This incident has gained considerable attention in China, with several media outlets criticising Hong Kong residents for overreacting.
Tensions between mainland Chinese and Hong Kong residents have been running high in recent years. Hong Kong residents often complain about the behaviour of mainlanders.
A Xinhua commentary criticises Hong Kong residents for "discriminating against the mainlanders" and for "not showing good hospitality".
BBC Monitoring reports and analyses news from TV, radio, web and print media around the world. For more reports from BBC Monitoring, click here. You can follow BBC Monitoring on Twitter and Facebook.