China arrests man over 'false stories' on foreign news site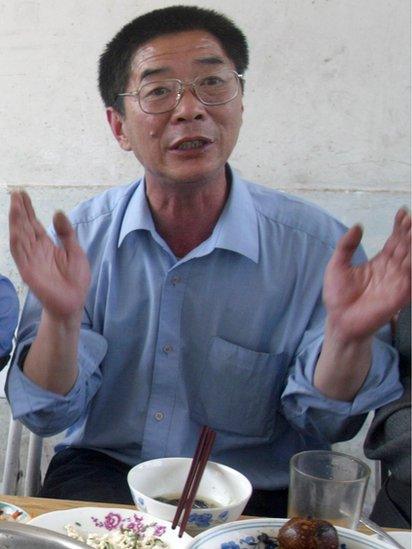 Chinese authorities say they have detained a man who posted "fabricated information" on a foreign news site.
State-run Xinhua news agency said Xiang Nanfu, 62, had published "false stories" on the Boxun website that "seriously harmed" China's image.
Boxun, a US-based Chinese news site, posts stories on protests and rights that would not appear in state media.
The move comes amid an internet crackdown and ahead of the 25th anniversary of the Tiananmen killings.
According to Xinhua, Mr Xiang had published "numerous false stories" on Boxun since 2009.
These included claims of organ-harvesting from live humans, false reports about land seizures, petitioners and police violence, it said.
Mr Xiang was arrested on 3 May and had confessed to his crimes, it said. He was also shown on state television admitting guilt - the latest in a series of TV confessions from media or internet-related detainees.
Boxun, which is blocked in China, runs stories - sometimes thinly sourced - on sensitive issues, many from "citizen journalists".
Many of its stories would not be reported in China's strictly-controlled state-run media.
In a statement on its website, Boxun said Mr Xiang had written about petitioners and rejected the claim that he had been paid for his reports.
It linked the arrest to the recent detention of several journalists and bloggers. "This is a clear sign that human rights in China are quickly deteriorating," it said.
Chinese authorities have been engaged in a widespread campaign against "internet rumours", which has included a clampdown on influential bloggers.
Under regulations announced last year, internet posts that are deemed to be false can land their authors with a three-year jail term if they are viewed by more than 5,000 people.
In recent weeks the authorities have also been targeting activists ahead of the 25th anniversary of the killing of pro-democracy protesters around Tiananmen Square.
Last week, prominent journalist Gao Yu was "criminally detained" over the alleged leak of a confidential document to a foreign website.
Her arrest and subsequent televised confession came days after a number of activists who had attended a seminar on the Tiananmen protests were rounded up, including human rights lawyer Pu Zhiqiang.