China detains writer Tie Liu for 'provoking trouble'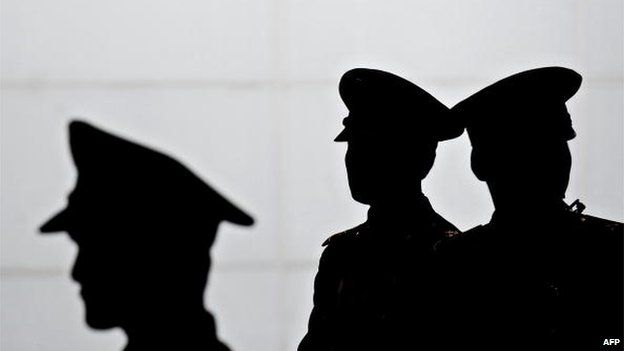 Chinese writer Huang Zerong, also known as Tie Liu, has been detained by police allegedly for writing articles critical of a senior official.
Police arrested Mr Huang, 81, at his Beijing home early on Sunday morning.
Mr Huang's wife was later told he had been detained for "picking quarrels and provoking trouble".
She said he had written online articles which criticised Communist Party propaganda chief Liu Yunshan for restrictions of press freedom.
She told the Associated Press that her husband's medical carer had also been detained on the same charge, with no reason given as to why.
The South China Morning Post reported that Mr Huang served 23 years in prison when he was in his twenties for being a "rightist" during Mao Zedong's crackdown on liberals.
The Communist Party eventually cleared his name in 1980.
Mr Huang's arrest comes a week after a court in Guangzhou postponed the trial of prominent human rights activist Yang Maodong after he instructed his lawyers to boycott proceedings.
Mr Yang, who is also known by his pen-name Guo Feixiang, has claimed that the trial is illegal and improper. He is accused of disturbing public order.
Chinese authorities have mounted a widespread crackdown on dissenters in recent years.
Dozens of activists and government critics are said to have been targeted, with many detained, and some prosecuted on broad public order charges.
Last month, well-known Chinese dissident Gao Zhisheng was released having allegedly suffering physical and psychological abuse in jail.