Spy claims over absent China envoy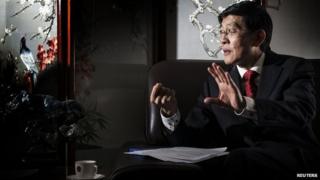 A prominent Chinese newspaper has called for clarification about China's envoy to Iceland, who has gone missing amid rumours he was a Japanese spy.
Ma Jisheng left Reykjavik in January, but has not returned, with the Chinese government telling Iceland this was for "personal reasons".
Some reports say that Mr Ma has been detained by Chinese state security, but there has been no official word.
The senior diplomat previously worked at the Chinese embassy in Tokyo.
China rarely comments on allegations or cases of domestic espionage and a foreign ministry spokesman on Wednesday told reporters: "I have no information on this."
But in an editorial the Global Times newspaper urged the government to clarify the situation saying: "In actuality, reporting such incidents will educate many people by letting them know how close those manipulators of overseas intelligence agencies are to us."
On the website of the Chinese embassy in Iceland, information about the ambassador is blank.