China calls for enhanced dialogue to resolve conflicts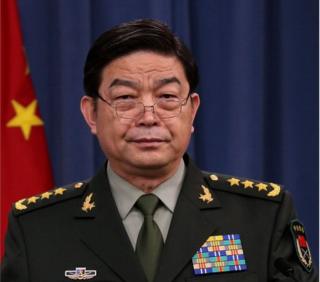 China's Defence Minister, Chang Wanquan, says he wants to enhance dialogue to manage disputes with neighbouring countries.
Speaking at a security forum in Beijing, Mr Chang said China was considering opening defence hotlines with South East Asian countries.
Four of them, including Vietnam and the Philippines, are involved in territorial disputes with Beijing.
The disputes are over islands in the South China Sea.
China's military has been expanding at a rapid pace and defence spending has shot up, raising tensions with countries in the Asia Pacific region.
In the past year, China has dispatched ships and planes to assert its claim over disputed areas.
In May, a Vietnamese fishing boat sank after it collided with a Chinese vessel near a controversial oil rig in the South China Sea.
But on Friday, Mr Chang seemed to strike a more reconciliatory note in rare public comments.
"The key is to strengthen management and effectively prevent and resolve crises,'' Mr Chang told attendees of the conference.
"Disputes should be resolved through negotiations with full respect to historical facts and international law," Mr Chang said, adding that China is "exploring the possibility of opening a defence hotline" with the Association of Southeast Asian Nations (Asean).