China family of seven drown in failed rescue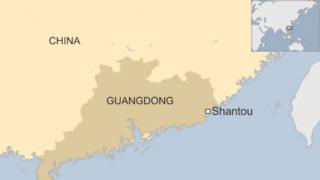 Seven members of one family have drowned in a failed attempt to rescue a teenager who fell into a reservoir in Shantou, Guangdong, state media report.
Officials said the 17-year-old girl fell into the water while washing her hands, said the Xinhua news agency.
Six relatives, including her parents and her younger sibling, then dived in to try and save her, but all drowned.
The family had just finished cleaning the graves of deceased relatives on China's traditional Tomb-Sweeping day.
The Associated Press quoted local officials as saying the dead included a 13 and a 15-year-old.