Hong Kong police launch manhunt after kidnap gang flee with ransom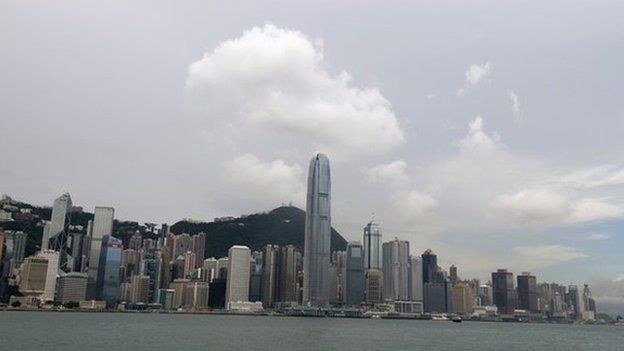 Hong Kong police have launched a city-wide hunt for a group of six men accused of robbery and kidnapping.
The men broke into an apartment in the Tseung Kwan O region on Saturday, stole valuables and abducted a 29-year-old woman, authorities said.
They demanded ransom and the woman's family paid 28 million Hong Kong dollars ($3.6m; £2.3m) for her release, local media said.
The woman - who has not been identified - was found safe unharmed on Tuesday.
Police have released descriptions of four of the men and made a public appeal to find them. They have also placed roadblocks on major routes to prevent them from leaving Hong Kong.
The men escaped in a white car after collecting the ransom payment, authorities said.
The BBC's Juliana Liu in Hong Kong says when the territory was still a British colony, a number of high-profile kidnappings targeting the city's richest families shocked the public.
Since reverting to Chinese rule, such cases have become much rarer, she adds.