China'sInner Mongolia police chief charged with murder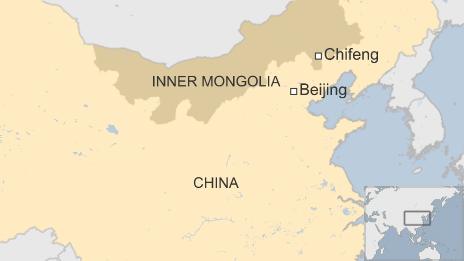 A retired police chief from China's Inner Mongolia region has been formally charged with murder, state media has reported.
Zhao Liping, a career policeman, was also charged with bribery and illegal possession of guns and explosives.
He headed the police service in the autonomous northern region between 2005 and 2010.
Xinhua has previously said the alleged victim was a woman with whom Mr Zhao had an intimate relationship.
Communist Party members are banned from having extra-marital affairs.
After his retirement, Mr Zhao had served as the elected regional deputy chairman of the advisory body to China's ruling party, the CPPCC.
He was first detained on suspicion of murder last year, in Chifeng City.
Few details of the case have been released officially, but the alleged victim is widely reported to have been shot twice before calling police. Her body was later found burned.