Chinese #A4waist 'fitness challenge' prompts backlash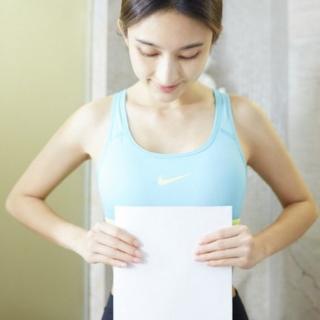 Chinese internet users have posted photos online to show they are "paper thin", sparking debate around the world about standards of beauty.
The social media craze has seen women hold up a piece of A4 paper vertically, to cover their waists.
Chinese state newspaper People's Daily described it as a "fitness challenge".
But people in China and elsewhere have responded with their own photos, arguing that a 21cm (8.3 inch) waist is unhealthy and unrealistic.
The craze began on social networks such as Weibo and WeChat, with users such as actress Zhang Li posting photos, before going global on Twitter and Instagram.
Posting under the hashtags #A4waist and #A4waistchallenge, many internet users showed their disdain for the trend.
Others found creative ways to underline the unrealistic nature of the challenge.
Even the Chinese authorities joined in.
The Ministry of Public Security posted on its Weibo account that the distance between the mainland and the island of Taiwan, which the authorities view as part of China, was "just the size of a piece of A4 paper".
The A4 waist challenge is not the first unusual online beauty craze emphasising thinness to emerge from China.
Previous challenges have included showing off prominent collarbones by balancing rows of coins on them and the "belly button challenge".