China anti-doping lab suspension mocked on social media
By Kerry Allen
BBC Monitoring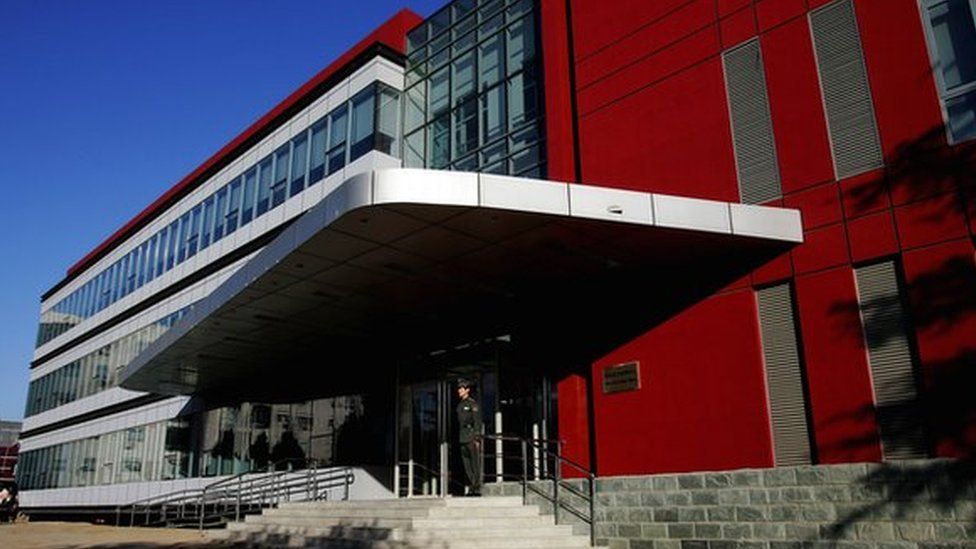 Chinese state media are carrying short and factual reports on the ruling by the World Anti-Doping Agency (Wada) that Beijing's National Anti-Doping Agency laboratory should be suspended for four months.
Wada said the laboratory must take five remedial steps after it was found to have submitted two false negative results during blind tests in October.
State media have downplayed the ruling as "temporary", blaming "technical errors".
However, social media users have called the incident "embarrassing" and are mocking both the Beijing agency and Chinese media for downplaying the news.
National TV broadcaster CCTV devoted 50 seconds to the news on its lunchtime show "30 Minute News".
Along with the official news agency Xinhua, it stressed that the ban would be "for a maximum period of four months".
'Equivalent to student exams'
State media have skirted around the issue over why the agency was disqualified.
Xinhua said on its Sina Weibo microblog that it was "due to a technical examination it did not pass".
Liberal regional newspaper Southern Metropolis Daily said that it was "caused by technical errors" and that "detection methods have not kept pace with the latest technical requirements" of Wada.
China Radio International stressed the difficulty of passing the Wada test.
It said on its weibo page that the "'double-blind examination report resulting in two false negatives' is equivalent to a student taking exams in two subjects", suggesting that the lab was ill-equipped to take the sudden tests.
On social media, however, users mocked the Beijing anti-doping agency, saying it has long lacked credibility.
AllThis wrote: "This is long overdue, and sensible sports people know this."
There was also much ridicule of the state media's reaction to the ruling.
More than 1,000 have already left comments underneath online reports from official news outlets.
One of the most popular comes from bjlik2008King.
"The reason can only be seen over the wall," he wrote, referring to China's online firewall, in a comment that received more than 200 likes.
Other users criticised the credibility of China's sports industry as a whole.
User guanwh610125 wrote: "Domestically, we should improve on such systems that require credibility. Internationally, this is even more urgent." His comment received more than 1,000 likes.
"None of China's departments have credibility," another user added.