Ex-chief of China protest village formally charged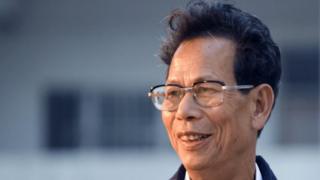 The former chief of a Chinese village which famously staged a protest against government land grabs has been formally charged for taking bribes.
Lin Zuluan was elected head of Wukan in rare open polls in 2012, a move intended to calm the unrest.
But he was detained last month for corruption and later appeared on state television apparently confessing.
The detention sparked renewed protests as villagers demanded his release, believing his confession was forced.