Shanghai demolishes 'nail house' blocking road and traffic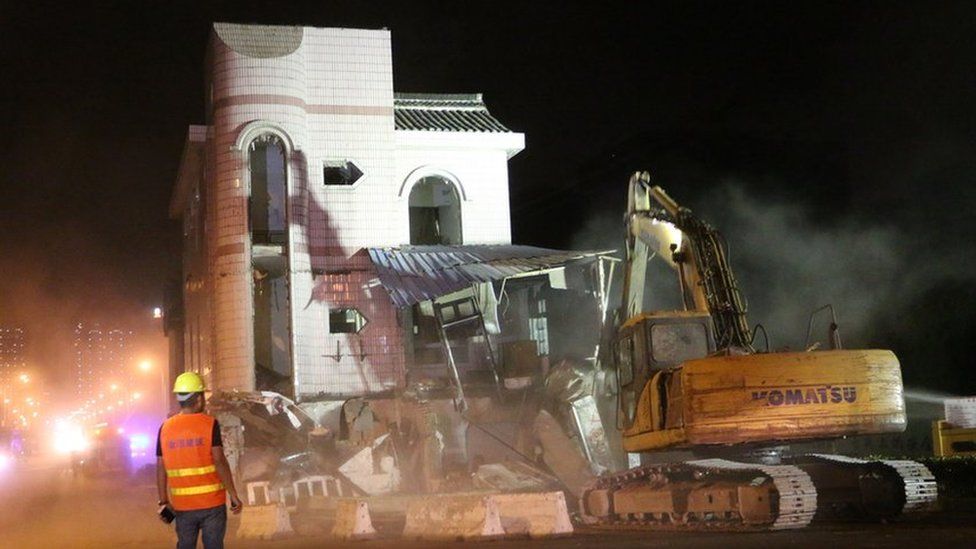 A famous Shanghai "nail house" that has been blocking traffic on a wide road for 14 years has been demolished.
The residents had refused every offer since 2003 to move, saying the compensation was insufficient.
They have now agreed to a compensation package worth about 2.7m yuan ($412,000, £300,000), state media said.
"Nail houses" are common in fast-developing China. The term is used to describe them because they refuse to be hammered down.
In the case of the Shanghai building, it had stood in the way of a road development, forcing traffic on a wide four-lane road onto two lanes in order to bypass the house.
The demolition was done overnight and took about 90 minutes, state news agencies said.
As the excavators moved in to take the house down, water was sprayed on the site to reduce the dust.
"Nail houses" often end up surrounded by rubble or with developers just going ahead and building around them.
The owners often go to extraordinary lengths to keep their properties intact, even as skyscrapers and shopping centres rise above them or roads are planned to run through them.