Beijing's metro gives a thumbs-up to Xi Jinping's speech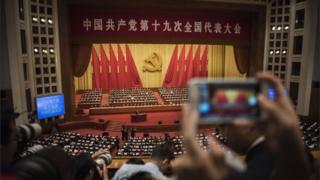 It took Xi Jinping just under three and a half hours to deliver his all-important speech to Congress, and that is about the length of time it takes to get from one side of Beijing to the other on the subway.
It's never easy to get on at rush hour and even harder this week. Some commuters have queued for over an hour and though Beijingers are usually stoical about living in a city on lockdown for political gatherings and military parades, this week the subway actually suspended its online comment section to avoid facing users' rage.
So when I did finally make it on to a train, I was surprised to find so much of what Xi Jinping likes to call positive energy.
Given the censorship in this one-party state, I didn't expect commuters to pour out political grievances to a complete stranger on public transport.
But I've been asking people questions about politics ever since the first congress I covered back in 1992, and I hope I've learned to detect the difference between genuine positive energy and parroting the official line.
The only grumbler was a tall, striking young woman with high cheekbones and a penetrating gaze, who told me her company had stopped work to watch his entire speech.
She couldn't name a single thing in it that she liked and said she would be happy to see China with a woman leader, a lesbian perhaps.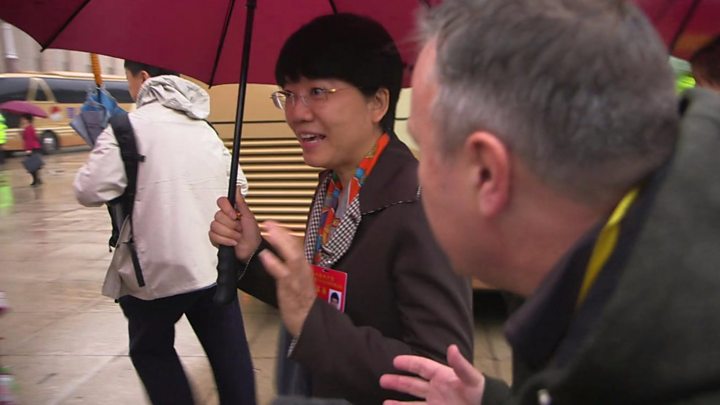 But as our train rattled through the tunnels under the Great Hall of the People and Tiananmen Square, most people told me they approved of the goings-on above.
They were pleased to hear that Xi Jinping's campaign against tigers, flies and foxes will continue. In that particular menagerie the tigers are the powerful officials who steal billions, the flies are small-time officials who extort hundreds and the foxes are those who flee the country having stashed their money in tax havens.
The second big thumbs-up from my swaying focus group was for Xi Jinping's line that homes are for living in, not for speculation.
China's spiralling property prices
Beijing is one of the world's most expensive cities and some stand on these trains for hours to get back to the only apartments they can afford. There's no better way to the heart of ordinary Chinese citizens than to promise you're going to deal with speculation. Actually doing it may be harder.
And not everyone is born equal when it comes to residency, according to one young designer who complained of migrant labourers crowding Beijing. It then turned out he himself was a migrant - but he meant low-skilled migrants, not white-collar workers like himself.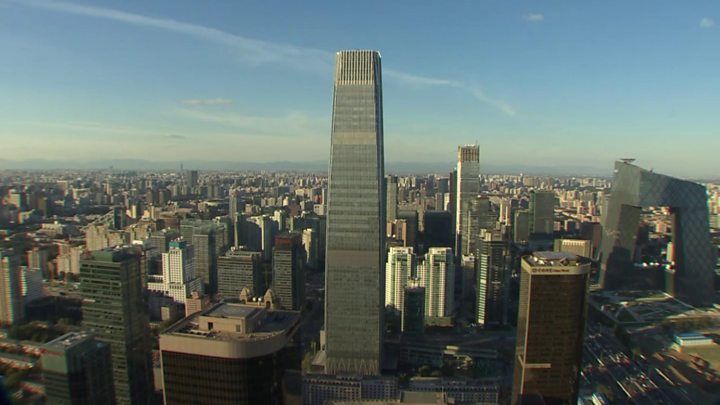 In fact, Beijing is determinedly turning into a gleaming futuristic capital, closing down the small businesses that once lent local character and sending low-skilled workers back to their villages.
One smartly dressed banker told me he was also a Communist Party member. He said he travelled a lot and had noticed the wealth gap in the US and Europe was much starker than in China.
I pointed out that China, in fact, was now one of the most unequal countries in the world, and if that wasn't visible it was because the poor had been pushed out of city centres. "But don't you feel safe in Beijing?" he countered.
When I asked a tired forty-something whether she wouldn't like more freedom, she said America had more freedom but that didn't make it better. We should weigh up the pros and cons of different political systems, she observed.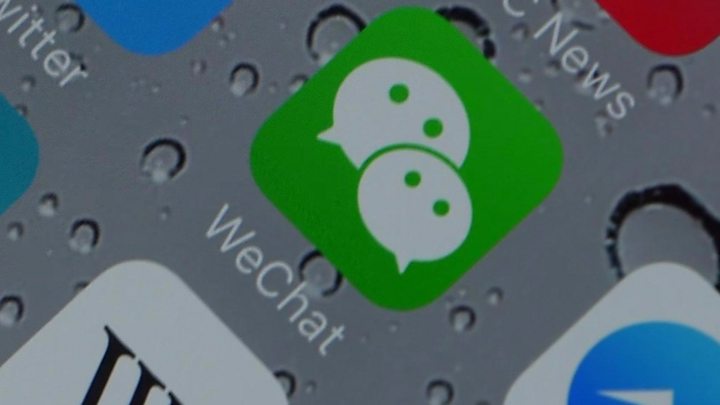 I think she meant it, but just in case anyone was tempted to feel differently, all the major TV channels cleared their schedules to run Xi Jinping's speech in full.
Schools and even kindergarten classes lined their children up North Korean-style to absorb the thought of the leader. Photos of babies and pets staring into Mr Xi's face on mobile phone screens went viral. And not to be outdone, China's biggest social media company, Tencent, launched an online game. The most frenzied applause for Xi Jinping's speech wins.
It's quite something when you stop to think that a lot of the speech was couched in turgid ideological language about the new era of socialism with Chinese characteristics.
I should explain that the Chinese characteristics are to distinguish China's socialism that works from the disastrous socialism with Soviet characteristics, which brought much of the communist world to ruin in the early 1990s.
Back when this subway was on the drawing board, Moscow was the big brother of the socialist world. It sent the engineers from its magnificent subway to teach its little Beijing brother how to do it. And then when the brothers fell out, this subway was delayed by a decade.
But history has moved on. Beijing's subway long ago overtook London and New York in size and passenger numbers. It doesn't have the chandeliers of the Moscow model but it's cheap, efficient and second only to Shanghai in scale. And it has even bigger ambitions for the future. That confidence and ambition are very much the mood of the moment in this town.
I felt it from the congress hall to the subway carriage.