China professor accused in #MeToo campaign is sacked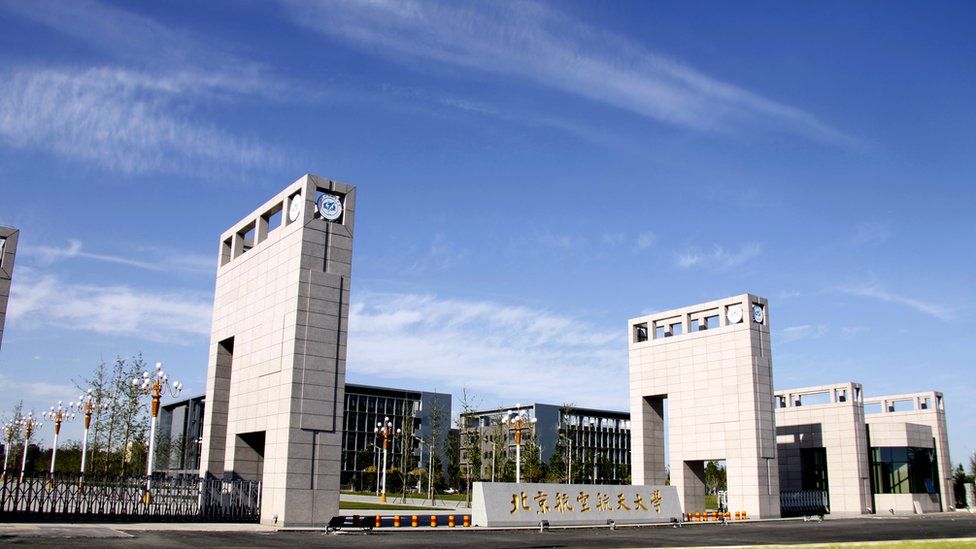 A Chinese university has fired a professor accused of sexual misconduct, after a former student named him in a #MeToo campaign.
Beihang University in Beijing said an investigation had established that Chen Xiaowu had sexually harassed students.
The former student, Luo Xixi, shared her story on China's version of Twitter, Weibo, earlier this month.
Her account went viral and was seen as China's first widely-shared #MeToo moment.
Ms Luo, who now lives in the US, previously told the BBC that the #MeToo movement in the West had given her "a lot of courage".
In her post, she said that Mr Chen had tried to force himself on her 13 years ago, after luring her to his sister's house. He later relented after she burst into tears, she said.
She had contacted other women who also said they had been harassed by him, and gathered evidence - including audio recordings - before taking the case to the university and sharing the case online.
Her post on Weibo gained more than three million views within a day and triggered a heated debate online about sexual harassment in China.
Late on Thursday, Beihang University announced that Mr Chen had been found to have "seriously violated" the school's code of conduct.
Mr Chen had been removed as vice-president of the university's graduate school and had his teaching credentials revoked, it said.
"The school will draw lessons from this... and improve," said the university added in a Weibo post on Thursday.
The professor has previously denied the allegations against him.
Although Ms Luo's post was widely read and sparked a discussion about sexual harassment, observers say the #MeToo campaign has not been as prominent on Chinese social media, compared to many other countries.
Feminist activists have cited a lack of proper mechanisms to deal with sexual harassment, fears of victim-blaming, internet censorship and the detention of five prominent feminists in 2015 as potential reasons for this.