Pop star Denise Ho denied Malaysia permit 'over LGBT views'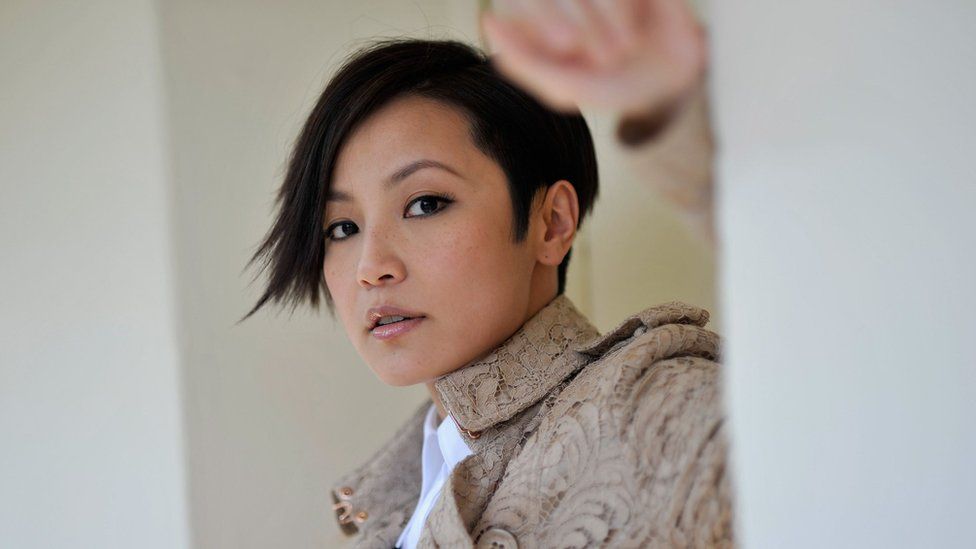 Hong Kong pop star Denise Ho says she has been denied a performance permit in Malaysia over her views on gay rights.
Ho, who is openly gay and outspoken on LGBT issues, had been scheduled to perform in Kuala Lumpur in April.
A Malaysian government minister did not confirm why her permit was declined, but told journalists that performances had to comply with "local values".
Homosexual activity is illegal in Malaysia under both secular and religious laws.
About 23% of Malaysia's population are ethnic Chinese, and Cantonese pop culture and songs are popular with many there.
In a post on Facebook, Ho apologised to fans for cancelling the show, and said her team had been told by phone that she would not be permitted to perform in Malaysia "because she is an active supporter of the LGBT community".
She received an official rejection letter on Thursday, which did not explain why her application was turned down, but said: "A number of issues need to be addressed if the artist is brought in for the performance of this country."
Ho is no stranger to controversy - she was one of the first celebrities to be arrested for participating in Hong Kong's pro-democracy protests in 2014, and angered many in mainland China after she posted a photo of herself with Tibetan spiritual leader the Dalai Lama.
Malaysia's communications and multimedia minister Salleh Said Keruak told journalists from the Thomson Reuters Foundation: "Malaysia welcomes any artist who projects a wholesome value."
All shows had to be in accordance with "local law and values", he added, without specifying why Ho had been barred from performing.
Meanwhile, an employee at the Ministry of Communications and Multimedia, who did not wish to be named, confirmed to BBC Chinese that Ho's permit had been denied because of her role as an LGBT activist.
The influence of religious hardliners has grown in Malaysia in recent years, often pitting religious fundamentalists against those campaigning for greater rights for the LGBT community.
Last year, the health ministry launched a contest for the young on how to "prevent" homosexuality, sparking protests from activists that it could increase hatred and violence against LGBT people. The ministry later made changes to the competition.