China human rights: Wife marches for 'vanished' husband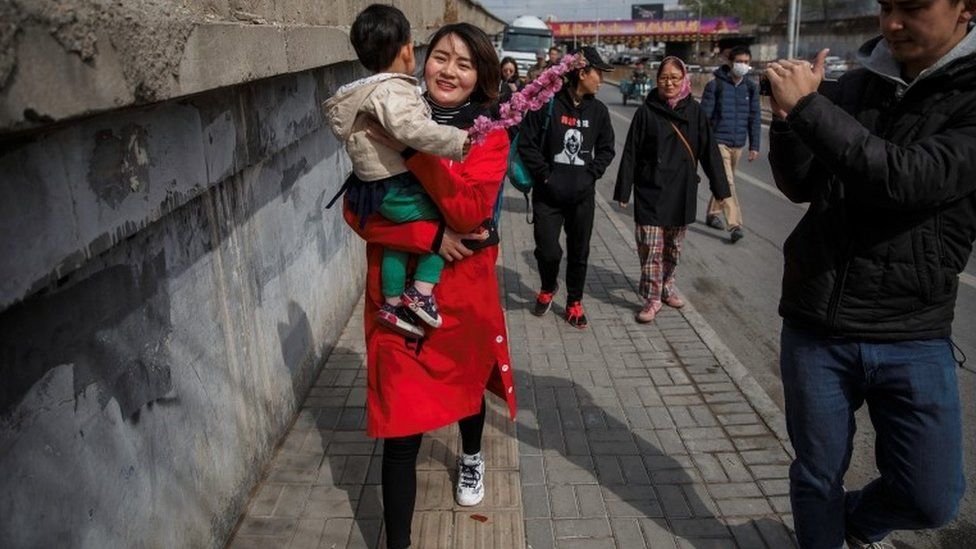 The wife of a detained Chinese lawyer has begun a march of more than 100km (62 miles) to try to find answers about his fate.
Li Wenzu is walking from Beijing to Tianjin, where she thinks Wang Quanzhang may be being held.
She told the BBC she had heard nothing since his arrest 1,000 days ago and did not even know if he was still alive.
Mr Wang was held in August 2015 during a nationwide crackdown that detained more than 200 rights activists.
Activists say the "709" crackdown as it is now known - a reference to 9 July, the date it began - was a sign of the growing intolerance of dissent under President Xi Jinping.
The state-run People's Daily at the time called some of the leading detainees "a major criminal gang that has seriously damaged social order".
Ms Li is doing the 12-day walk to try to force the authorities to tell her what has happened to her husband. All she knows is that he was detained.
She asked whether China was following its policy of "ruling the country according to the law" if her husband's lawyer was not allowed to see him.
She also said she suspected her husband had been tortured.
Ms Li told Reuters: "[They have] abused all of our rights. Arresting an innocent person like this, locking him up for almost 1,000 days, I think this is cruel. It's heartless."
Mr Wang handled cases of complaints of police torture, and defended members of the banned Falun Gong spiritual movement, which China calls an evil cult.
In this interview from 2015, he recounted being beaten in the basement of a court building for challenging the order of a judge.
Ms Li is being accompanied on her walk by Wang Qiaoling, wife of rights lawyer, Li Heping, who was given a suspended sentence for subversion last April.
Many of those held in the "709" crackdown were given jail terms, suspended sentences or house arrest.