US accuses China of pointing lasers at its pilots from Djibouti base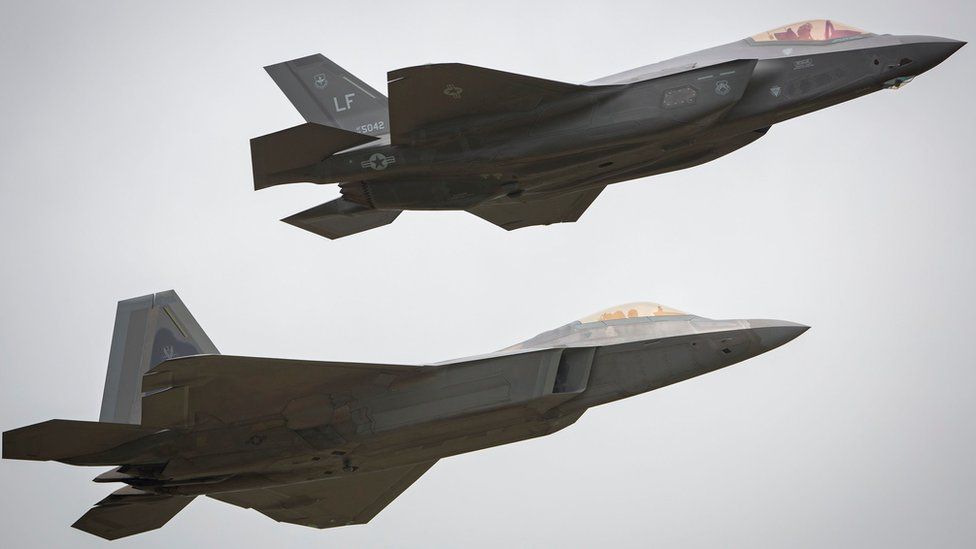 The US has formally complained to China over several incidents of its pilots being irritated by lasers it says are coming from a Chinese base in Djibouti.
The Pentagon said it had asked China to investigate several "very serious incidents".
It said people at the east African base had been shining military-grade lasers at US pilots coming in to land.
China has rejected the allegations, saying they are "inconsistent with facts".
Foreign ministry spokeswoman Hua Chunying told reporters that the reports had been carefully verified and the US had been informed they were not true.
"You can remind relevant people in the US to pay attention to facts and not to make groundless accusations," she added.
The US has a military base in Djibouti on the Horn of Africa, which is used for counter-terrorism operations in Africa and the Middle East.
Last year, China opened its first overseas military base only a few kilometres from the US facility.
"They are very serious incidents," Pentagon spokeswoman Dana White told reporters. "We have formally démarched the Chinese government and we've requested the Chinese investigate these incidents."
Ms White said the Pentagon was confident that while the intent had been unclear, lasers had been pointed by Chinese nationals.
In the past few weeks, about 10 incidents took place, she said.
In one case, two pilots on a cargo plane suffered minor eye injuries as they came in to land, US officials said.
Meanwhile, the White House responded to reports of renewed Chinese activity in the South China Sea.
"We're well aware of China's militarisation of the South China Sea," White House spokeswoman Sarah Sanders said. "We've raised concerns directly with the Chinese about this, and there will be near-term and long-term consequences."
China did not confirm the reports but its foreign ministry reasserted China's right to defend what it called its sovereignty over the contested islands.
China, Vietnam, the Philippines, Taiwan, Malaysia and Brunei all have competing claims.
Over the past years, the US has sent military vessels and aircraft to the region in what it describes as "freedom of navigation operations".