China caps film stars' pay over 'money worship and tax evasion'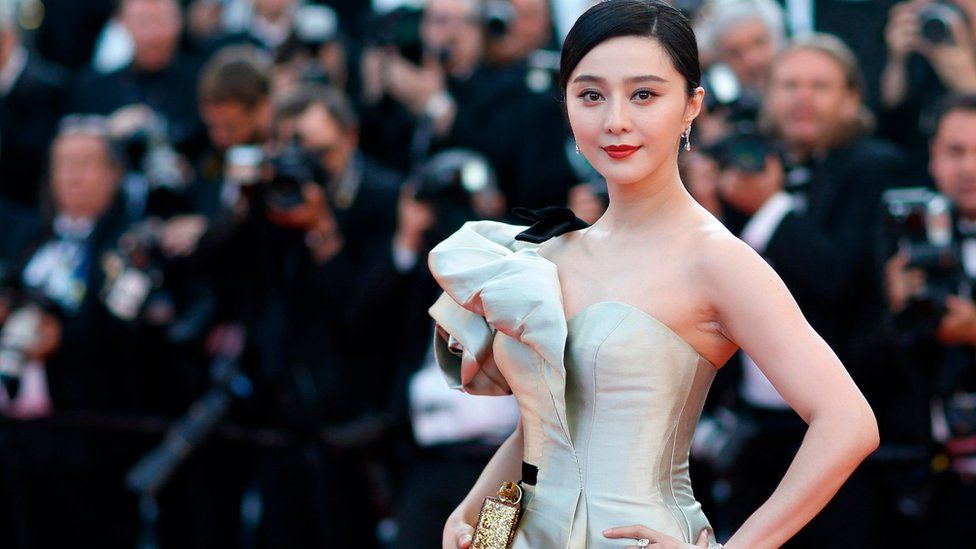 China's authorities say they are capping the pay of actors as part of a move to crack down on tax evasion and "money worship" in the industry.
Actors in Chinese films and TV programmes will have their pay capped at 40% of total production costs.
Meanwhile, lead actors cannot be paid more than 70% of total cast pay, the government says.
It comes after a debate on celebrity pay, and allegations of tax evasion in the film industry.
Why is this happening now?
It does not specify why the government is cracking down on celebrity pay now - but says it is needed to deal with "sky-high pay" for actors, "yin and yang contracts" and "tax evasion and other issues".
These problems have "damaged the health of the film and TV industry", and led to "money worship", "the youth blindly chasing celebrities" and "distorted social values", the notice added, without giving details about how the pay cap would be enforced.
The move is probably linked to a controversy over celebrity tax evasion that began last month.
In May, TV presenter Cui Yongyuan posted what he said was a contract that Fan Bingbing - one of China's most famous actresses - had signed, worth $1.6m (£1.2m).
He followed this up with a second social media post that alleged that many celebrities signed two contracts - known as "yin and yang contracts" - and only reported the lower-value contract to the authorities, as a way to evade taxes.
Many social media users assumed he was referring to Fan Bingbing.
Fan's studio has denied any wrongdoing, and warned Mr Cui he could face legal action for publishing Fan's contract and implying that she had been involved in tax evasion.
Earlier in June, China's tax authorities began an investigation into "the tax evasion issue by certain film and TV professionals as alleged in online discussions".
Is it usual for the government to get so involved?
In other film industries - for example, in Hollywood and Bollywood - the government does not get involved with how much actors are paid.
But in China, the government tends to have more oversight over many industries, even if they are in the private sector.
Wednesday's notice said productions should "prioritise benefits to society", rather than considering "just box office returns, ratings and click-through rates".
More generally, the Chinese authorities are no stranger to censorship and regulation - social media platforms have sensitive words filtered out, while Chinese journalists are told to follow the leadership in "politics, thought and action".
Last year, TV dramas were given notice of a new set of rules governing their content, and told to "enhance people's cultural taste" and "strengthen spiritual civilisation".
Why does China's entertainment industry matter?
While Chinese film productions have not tended to have the same international reach as Hollywood films, there have been several China-Hollywood co-productions in recent years.
But China's entertainment industry also matters to film studios because of the sheer number of Chinese theatre-goers.