Qin Yongmin: Prominent Chinese dissident jailed for 13 years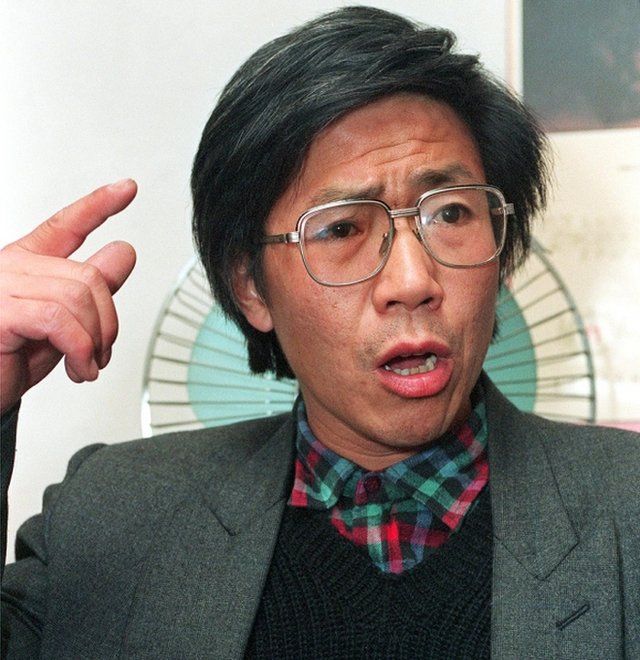 One of China's highest-profile democracy campaigners has been sentenced to 13 years in prison for "subversion of state power".
Qin Yongmin, 64, has already spent a total of 22 years behind bars.
Qin had "refused to cooperate with the court" and stayed silent throughout his trial, human rights lawyer Lin Qilei earlier told the AFP news agency.
The guilty verdict was confirmed online by the Wuhan City Intermediate People's Court, in central China.
Frances Eve, a researcher at the NGO Chinese Human Rights Defenders, said Mr Qin had been "prosecuted for his belief in a democratic China as well as his actions in advocating for human rights".
"Authorities have been unable to build a case against him despite three years of investigation," she added.
Qin is a co-founder of the China Democracy Party, and was handed a 12-year prison term in 1998 after trying to register it officially. A year later, while still in prison, he was nominated for the Nobel Peace Prize.
Qin was leading a pro-democracy group called China Human Rights Watch when he was arrested in January 2015. Its activities included organising discussion groups and criticising the government's policies online.
Liu Xia, 57, had been held under effective house arrest in the Chinese capital since her husband Liu Xiaobo won the prize in 2010. There were no criminal charges against her.
Liu Xiaobo, a university professor turned human rights campaigner, was jailed in 2009 for inciting subversion. He died of liver cancer last year.