Didi Chuxing suspends carpool service after woman killed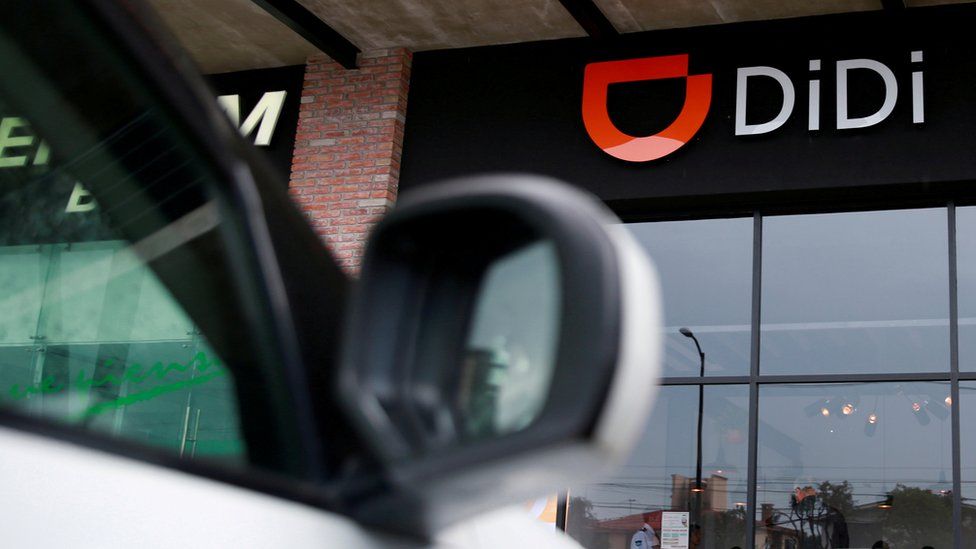 China's ride-hailing giant Didi Chuxing has suspended its carpool service after police said a driver had raped and killed a female passenger.
A company statement said the incident showed there were deficiencies in its processes and so it would suspend its Hitch system for re-evaluation.
Didi Chuxing is the world's largest ride-hail company by number of trips.
China's transport ministry has demanded action from the taxi giant to ensure passenger safety.
Steps reportedly include better driver vetting and education for drivers.
What happened to passenger?
Police say the woman, 20, got into the taxi in the eastern city of Wenzhou at 13:00 local time (05:00 GMT) on Friday.
An hour later she messaged a friend for help before losing contact.
The 27-year-old driver, named only as Zhong, was detained early on Saturday morning and confessed to raping and murdering his passenger, police say.
The body has been recovered and an investigation is continuing.
Didi Chuxing said Zhong had had no previous criminal record but it admitted there had been a previous complaint made against him.
A previous passenger allegedly said the driver had taken them to a remote place and followed them after they left the car.
The company suspended and changed Didi Hitch, which pairs car owners and passengers.
Reacting to the latest death, Didi said it was "too high a cost to pay" and had shown "the many deficiencies with our customer service processes".
The company also fired the head and vice president of Hitch.
Didi Chuxing reportedly completed more than one billion journeys in the past three years.
What action is the government demanding?
"These two vicious incidents that have violated the life and safety of passengers has [have] exposed the gaping operational loopholes of the Didi Chuxing platform," the transport ministry said in a statement quoted by AFP news agency.
"The Ministry demands that Didi... stops making empty promises and takes concrete steps to ensuring passengers' safety."