Hong Kong rejects visa for FT editor Victor Mallet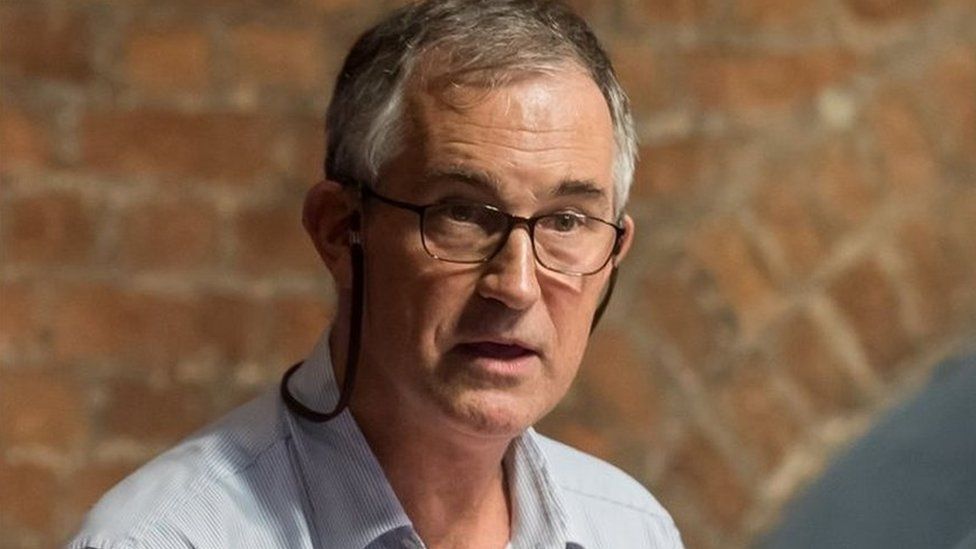 Hong Kong has refused to renew a work visa for the Asia news editor of the Financial Times, sparking concerns from the UK government.
Victor Mallet is also vice-president of the city's Foreign Correspondents' Club (FCC), which upset local and Chinese authorities by hosting a separatist speaker in August.
Hong Kong did not explain its visa decision.
China is highly sensitive about the territory's sovereignty.
The former British colony was handed back in 1997 on condition it would retain "a high degree of autonomy, except in foreign and defence affairs" for 50 years.
China operates a "one country, two system" agreement, with freedom of speech and press freedom among the key liberties that set Hong Kong apart from the mainland.
The UK Foreign Office says it has asked Hong Kong's authorities for an "urgent explanation" of the visa rejection.
China's ministry of foreign affairs urged the club to cancel it and Hong Kong's top official, Carrie Lam, criticised the talk as "regrettable and inappropriate".
Pro-Beijing groups rallied outside the FCC, calling for the organisation to "get out of Hong Kong".
However, the club defended its decision and the talk went ahead.
Mr Mallet has been running the Financial Times' Asia operations for almost two years.
"This is the first time we have encountered this situation in Hong Kong. We have not been given a reason for the rejection," the news organisation said in a statement.
The FCC said: "Hong Kong rightly prides itself on its reputation as a place where the rule of law applies and where freedom of speech is protected by law. In the absence of any reasonable explanation, the FCC calls on the Hong Kong authorities to rescind their decision."
"Press freedom is a core value that Hong Kong treasures so much that the government of Hong Kong leased the Club [the FFC] at a token rent the building on Ice House Street in Central," he wrote.
He expressed concerns that after Mr Chan's talk the club could also invite Taiwanese separatist speakers.
China regards Taiwan as part of its territory and will not accept talk about its independence.
It was the first time that the territory has banned a political party since Hong Kong was returned to China from the UK.