Yang Kaili: China live-streamer detained for 'insulting' national anthem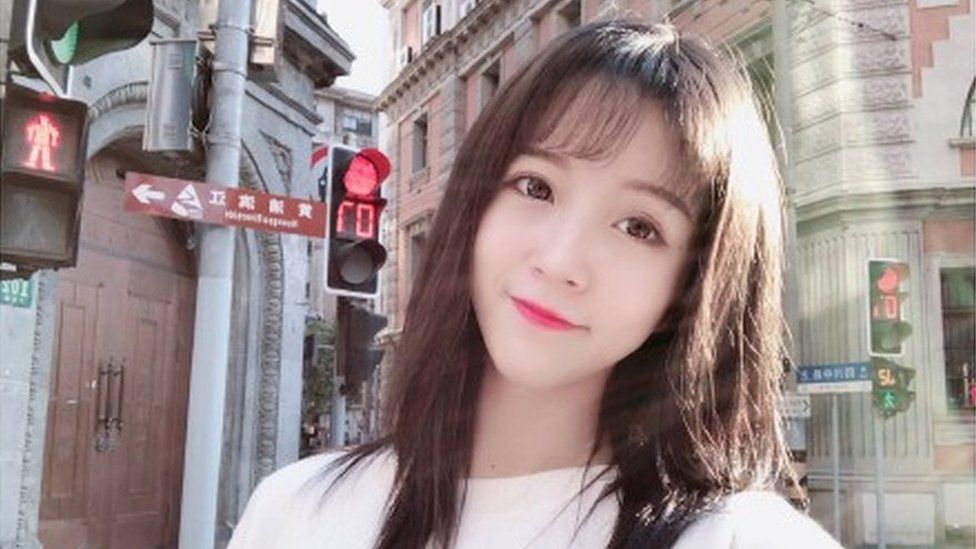 A Chinese live-streaming celebrity has been detained for five days for "insulting" the country's national anthem.
Yang Kaili, a 20-year-old with tens of millions of followers, had appeared on camera singing the anthem while flailing her arms around.
The live-streaming platform, Huya, had earlier taken down her video and banned her channel.
Ms Yang, who is also known as Li Ge, has since publicly apologised.
The Shanghai Police Department said in a statement on Saturday that she had violated China's National Anthem Law.
"The national anthem is a symbol of the country, all citizens should respect [it] and safeguard [its] dignity," it said.
"Live-streaming platforms are not above the law - the law and moral standards similarly apply there."
Under China's National Anthem Law, which came into force last year, those who sing the anthem in a "distorted or disrespectful way" can be detained for up to 15 days.
There are thousands of live-streamers in China, who film themselves eating, singing or simply ranting in front of the camera to entertain people and make money.
Millions tune in to watch them, and viewers can send virtual gifts to their favourite live-streamers - who can then convert the gifts to cash. In 2016, China's live-streaming market was estimated to be worth around $5bn (£3.8bn).
Ms Yang live-streamed herself briefly singing the national anthem on Huya on 7 October.
According to media reports, Ms Yang had some 44 million followers on Huya before her account was shut down.
"Li Ge's act violates the National Anthem Law," the company said in a statement last week. "Huya has decided to ban her channel. We are committed to spreading positive energy and... safeguarding the dignity of the national anthem."
The decision to jail Ms Yang has drawn both praise and criticism from users on Weibo, a Twitter-like platform.
"The law is the law, some things should be treated with respect," said one commenter.
"This is shameful. She is insulting the anthem and breaking the law," another added.
However, others disagreed.
"I don't think she was purposely trying to insult the anthem," one person said. "It's a bit wrong to impose such harsh punishment," said another.
Ms Yang has since apologised on Weibo, saying she was "ashamed" for making a "stupid mistake".
"I sincerely apologise for the fact that I did not sing the anthem seriously. The anthem is sacred and my behaviour hurt everyone's feelings," she said, adding that she would "stop all live broadcasting work".