Chinese woman kills herself and children after husband 'fakes death'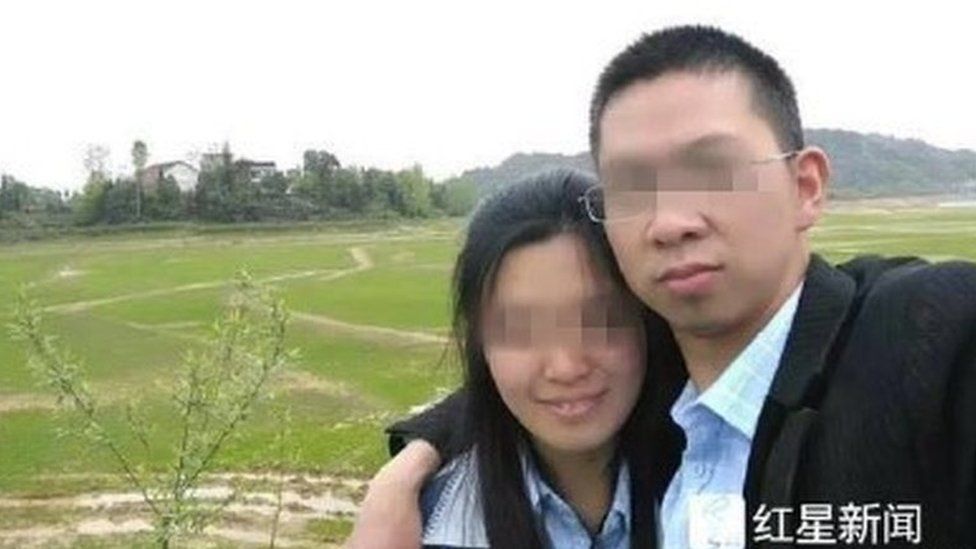 A man in China whose wife killed herself and their two children after he allegedly faked his own death for an insurance payout has given himself up to police.
The 34-year-old was presumed dead after a car he borrowed was found in a river, though his body was never recovered.
He did not tell his wife his alleged plan and she believed he had died.
She drowned herself and their children three weeks later, after posting a suicide note online.
The man, who police said was surnamed He, turned himself in to police in Xinhua county in Hunan province last Friday.
He has been detained on charges of insurance fraud and intentional damage to property, Xinhua police said in a statement on WeChat - a social media platform.
In early September, Mr He bought an insurance plan worth one million yuan (£110,000; $145,000) without his wife's knowledge, police said.
According to a report by state-run Voice of China radio, his wife was named as the beneficiary.
On 19 September, Mr He used a borrowed vehicle to fake his own death in a car crash, police said. He was found to have loans of more than 100,000 yuan.
On 11 October, the bodies of his 31-year-old wife, their four-year-old son and three-year-old daughter were found in a pond near their home, according to the Voice of China, which broadcast parts of the suicide note that had been posted on WeChat.
Mr He turned himself in to police the next day.
He had earlier posted a video online, which was later widely circulated, in which he was crying and saying he had borrowed money to pay for treatment for his three-year-old daughter, who suffered from epilepsy.
The incident has been widely talked about across Chinese social media over the past week, sparking conversations about financial pressures and familial issues.
The hashtag #ManFakesDeathLeadingtoWifesDeath been viewed almost 29 million times on microblogging site Weibo.
Social media users have been unsympathetic towards Mr He's situation. Thousands on the popular Sina Weibo microblog have been discussing the case, with many saying they find his apology "insincere", writes BBC Monitoring's Kerry Allen.
But others note the tragedy of the situation, with one saying that this is an instance of being "something too unimaginable to think about".
Zhang Xinnian, a Beijing-based lawyer, says the causal relation between He's alleged fraud and Dai's suicide "will be difficult to prove in court", the Global Times reports.