Chinese firm fined $1.3bn for illegal production of rabies vaccine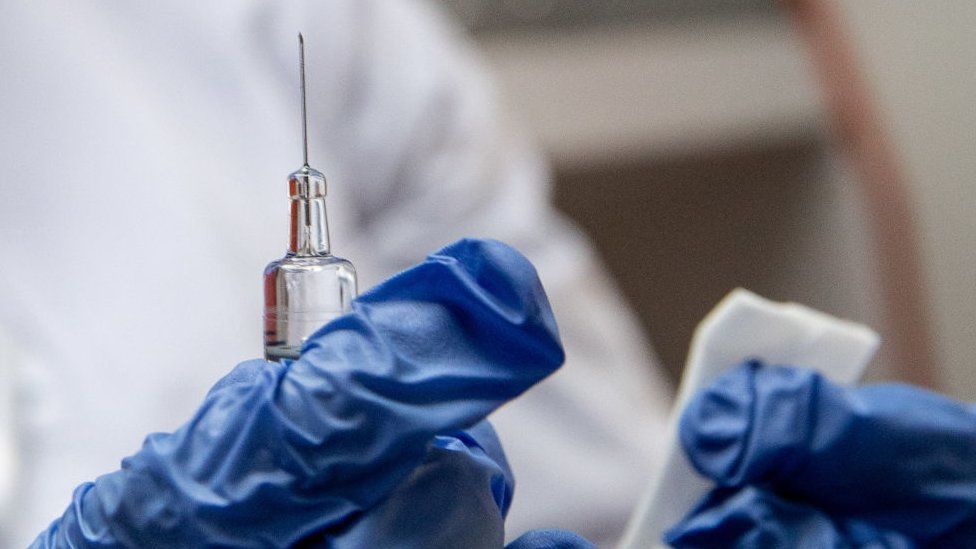 A Chinese vaccination firm has been fined $1.3bn (£988m) after it was found to have illegally produced the human rabies vaccine.
The company also falsified production data for the vaccine.
This is not the first major vaccine scandal to hit China.
Changchun Changsheng's pharmaceutical production licence has also been revoked and its illegally produced vaccines have been confiscated.
Some of the company's executives may also face criminal charges.
"The company must be held responsible for its intentional fraud."
'What kind of society am I living in?'
The company was then ordered to halt production and recall its vaccines.
There was then no evidence of harm from the vaccine, but the scandal sparked a huge outcry in China, and thousands took to social media in anger.
"Thousands of mothers around the country are worried. Over 200,000 children could be affected. "What kind of society am I living in?" asked one person on the micro-blogging platform Weibo.
The incident also led to Chinese Premier Li Keqiang ordering a crackdown on the vaccine industry, saying the incident had "crossed a moral line".
This is not the first time substandard vaccines have been produced in China.
In 2016, an illegal vaccine ring which involved hundreds of people was uncovered.
Some $88m worth of vaccines were found to be inadequately refrigerated and were not transported in approved conditions.