Chinese minor, 13, receives three year penalty for murder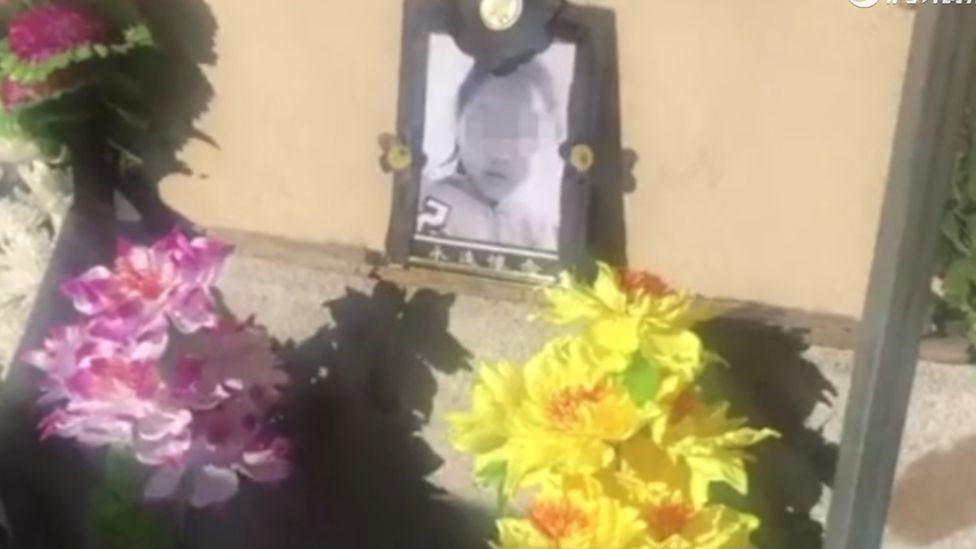 A brutal murder of a 10-year-old girl by a 13-year-old boy shocked China. When it was announced that the boy would not face criminal charges because of his age, it became the latest in a string of cases which have sparked a debate about the age of criminal responsibility, writes BBC Monitoring's Kerry Allen.
Under normal circumstances, a child of 13 in China would not be held criminally responsible for their actions - the age of criminal responsibility is 14. In the UK, it is 10.
But the murder in Dalian prompted nationwide outrage - and a discussion at official levels about the possibility of changing Chinese law.
On 19 October, the parents of the victim - whose identity has not been made public - realised something was wrong when their daughter did not return from school.
According to local media, Cai lives in the same community as the victim and he goes to the same school as the girl's brother, but they did "not know each other well".
In normal circumstances, Cai would not have received any punishment. China's Criminal Law stipulates that only minors between the ages of 16 and 18 can be held criminally responsible for any offence.
But those between the ages of 14 and 16 can be tried for serious offences, such as murder, rape and robbery. Those aged 13 and under are not held criminally responsible for their actions.
In the case of all minors, China has a Minors Protection Law which protects their legal rights, so their identities are protected throughout a judicial process.
On 24 October, Dalian's Public Security Bureau confirmed that the boy would be rehabilitated but would not face criminal charges because of his age.
Many Weibo users called for "severe punishment" of the boy, even going as far as the death penalty, calling him an "animal". Others said that his parents should be held responsible, if he would not.
"What kind of family educates such an animal?" one user asked.
'The harshest punishment'
The strength of social media anger and calls for legislation amendment have been fuelled by reports of gangs recruiting minors to exploit China's criminal law, as well as a number of prominent, similar cases in recent years.
Similarly, in December 2018, a 12-year-old boy from central Hunan province confessed to stabbing his mother to death after she had used physical force to discipline him. News website Sixth Tone reported that because prosecutors were unable to charge him with a crime, "he was released and sent back to school within days of the murder".
In the recent case in Dalian, local police told The Beijing News that the boy would spend the next three years in enforced rehabilitation, arguing that it was "the harshest punishment within the current legal system for a minor".
BBC Monitoring reports and analyses news from TV, radio, web and print media around the world. You can follow BBC Monitoring on Twitterand Facebook.