Hong Kong: People invited to snitch on their neighbours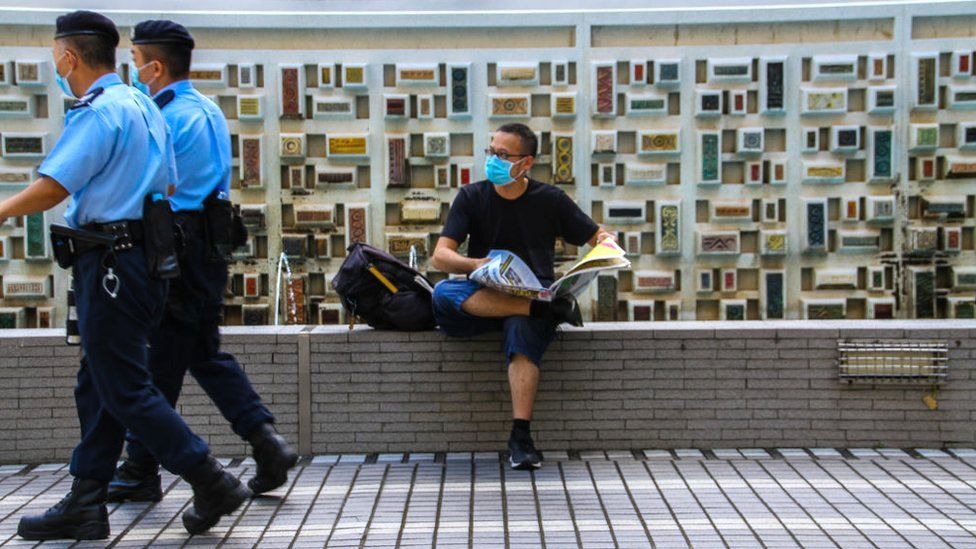 Police in Hong Kong have launched a hotline where residents can report breaches of the national security law imposed by Beijing earlier this year.
The law criminalises secession, subversion and collusion with foreign forces. It has silenced many protesters since it came into force.
Hong Kong residents can send images, audio and video files to the hotline.
Rights groups say they are concerned the service could be used to target those with opposing political views.
Residents can submit the information via the messaging app WeChat, email or text.
The hotline does not answer calls or provide a response, police said, adding that authorities would not collect any personal information of those who report breaches of the law.
The hotline's introduction has drawn both praise and criticism on the police department's Facebook page.
One person wrote: "It's really shocking. You'll be able to immediately report a false case."
Another wrote: "Support the co-operation between the police and the people to bring the traitors to justice! Support the Hong Kong police to strictly enforce the law."
The hotline has also been criticised by rights groups.
"Informants may use this hotline against people who they dislike or are in a different political camp," Senior China Researcher at Human Rights Watch, Maya Wang, told AFP news agency.
Beijing has continued to tighten control of the city under the national security bill. Beijing argues the legislation is needed to tackle unrest and instability following months of protests.
But the law has been widely condemned by western governments and human rights groups, with critics saying it ends freedoms guaranteed for 50 years after British rule ended in Hong Kong in 1997.
After it was introduced in June, a number of pro-democracy groups disbanded out of fears for their safety.
There are fears the law could be used to target future protests inside parliament, with much harsher sentences.