Covid-19: Chinese vaccine 'successful in mid-stage trials'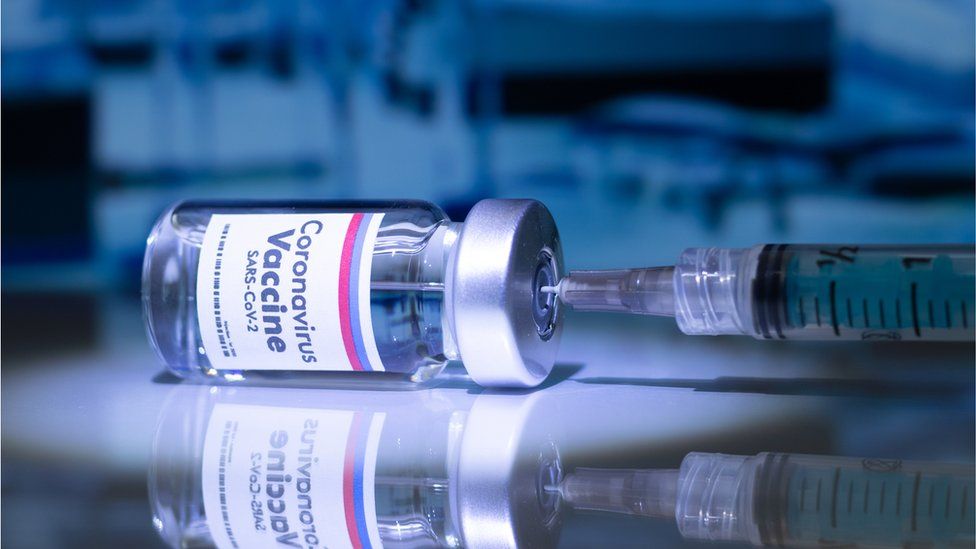 A Covid-19 vaccine developed in China has shown success in mid-stage trials, researchers say.
There are several vaccines being developed in China, some of which are already being administered.
According to the researchers, the Sinovac Biotech vaccine led to a quick immune response during trials with around 700 people.
The announcement comes after European and US vaccines reported successful data from large late-stage trials.
Three vaccines, developed in the US, Germany and Russia, have all released data suggesting efficiency of more than 90%, after trials with tens of thousands of people.
What do we know about the vaccine?
Like the rest of the world, China is racing to develop a Covid vaccine, and four have entered the third and final stage of clinical trials, including the one created by Sinovac Biotech.
According to the report, Sinovac Biotech's CoronaVac triggered a quick immune response, although the study conducted in April and May this year did not give a percentage of the vaccine's success rate.
Zhu Fengcai, one of the paper's authors, said the results - which are based on 144 participants in the phase 1 trial and 600 in the phase 2 trial - meant the vaccine was "suitable for emergency use".
No data from the ongoing large-scale phase 3 trials has been published yet.
With the pandemic reported to be almost entirely under control within China, late-stage trials of the four Chinese vaccines are being conducted in Pakistan, Saudi Arabia, Russia, Indonesia and Brazil.
According to officials, nearly 60,000 people had received a vaccine by early November.
At least three of the vaccines are also already being offered to essential workers as part of an emergency programme, while one was approved for the Chinese military in June.
Promising details, but we should wait
Following the announcement of not one but two successful potential vaccines for coronavirus in the space of a week, attention is understandably focussed on the minutiae of the latest developments. Under normal circumstances the results of phase 1 and phase 2 trials of a drug would not raise an eyebrow outside the lab. These stages are largely to check if the pharmaceutical is safe and might be effective to try out in more expensive-to-run phase 3 trials. This is what Sinovac has announced.
Its vaccine is different from the ones announced by Pfizer/BionTech and Moderna in that it has been developed using more traditional methods. It uses a chemically inactivated version of the virus. The manufacturers highlight the fact that their vaccine gives a "quick" response in the trials - developing virus-fighting antibodies within 14 days of receiving a dose. This feature would make it suitable for emergency use, they say, during an outbreak or for healthcare workers.
All promising stuff, but we should wait to see the results of the larger scale trials currently under way in Brazil, Indonesia and Turkey before drawing any firm conclusions about its effectiveness. And even then, just like the phase 3 results that have been and will soon be announced, they should be taken in with a healthy dose of caution. Researchers won't know how effective any of them will be in the long term until they start being rolled out in the general population.
The development of vaccines does not mark the end of the pandemic, but the beginning of a long and slow return to normality.
How does it compare with the other vaccines?
Over the past few days, there has been a string of promising vaccine news from around the world.
Researchers behind all three of those vaccines have released data from more advanced testing stages than the Chinese vaccine. But Sinovac Biotech is conducting these same late-stage trials as well, and the fact that there is no data released on those trials does not necessarily mean that the other researchers are ahead.
The use of the vaccine candidates for emergency cases in China - like medical frontline staff - suggests authorities have a certain level of trust in the jabs.
Which of those vaccines will be first rolled out on a large scale still remains to be seen. Approval and mass production would be the next hurdles and experts caution not to expect widespread vaccination programmes before next year.