India ministers in Karnataka banned over porn row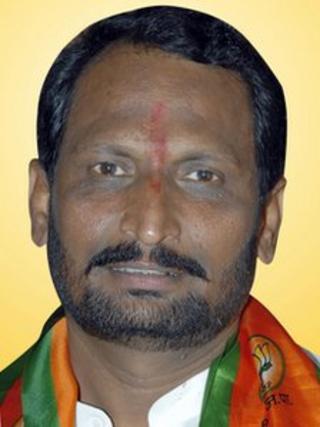 Three ministers in the Indian state of Karnataka who resigned amid a row over watching pornography in the local assembly have been barred from it.
The speaker has asked the ministers to stay away from the assembly until an investigation into the incident is completed by 12 March.
Footage showed Laxman Savadi apparently watching a clip on a phone and sharing it with his colleague, CC Patil.
Another minister, Krishna Palemar, the phone's alleged owner, also quit.
The pair denied watching porn but said they quit to prevent embarrassment to the ruling Bharatiya Janata Party (BJP).
There was public outrage after news channels ran the story on Tuesday evening, and opposition parties demanded the resignation of the ministers.
Karnataka assembly speaker KG Bopiah has appointed a five-member assembly committee to investigate the charges against the three ministers and directed them to submit a report by 12 March. Until then the ministers have been asked to stay away from the house.
Meanwhile, anti-corruption campaigner Anna Hazare has said that the three ministers "must be disqualified and sent to prison".
The media has described the incident as India's 'Porngate' and said it had come as a "severe embarrassment" for the Hindu nationalist BJP.
The government has already been rocked by corruption scandals, leading to the resignation of former Chief Minister BS Yeddyurappa last year.
The media also reported that Mr Patil, one of the the ministers, had recently made remarks linking rape with what women wear.
"I do not favour women wearing provocative clothes ... Women ... ought to know how much skin they should cover," newspapers quoted Mr Patil as saying earlier this year.
The Hindu newspaper said the incident "exposed the unalloyed hypocrisy of those who who adopt conservative and hardline postures on issues relating to sex and morality".
"It is in Karnataka that fundamentalists assaulted women in pubs, ran campaigns against Valentine's Day ... all professedly to protect Hindu culture from immoral foreign influences," the newspaper said in an editorial.
The footage of the ministers watching the video clip was captured by news channels positioned in the media galleries during a debate in the state assembly.
The clip appeared to show a woman dancing, undressing and then having sex.